Elwira and Elias, your local house finders with internationell network:
House in Peloponnese
Hire us to help you find a house or plot in the Peloponnese or to rent/let out your home: we work with a mix of Greek creativity and European structure and trust.
We always work with lawyers who complete the purchase and Real Estate Agencies from the area.
We speak greek, english, swedish and polish.

We are not a big company and every single question is important for us.
We will never promise you something we can not deliver and we always work with them who we know and trust.

We deliver answers and solutions quickly. Simply email us your needs (hi@houseinpeloponnese.com) and we will email you or call you back.
You can also call us on: +46 703 247 949 (Elwira) or +30 697 1537 389 (Elias).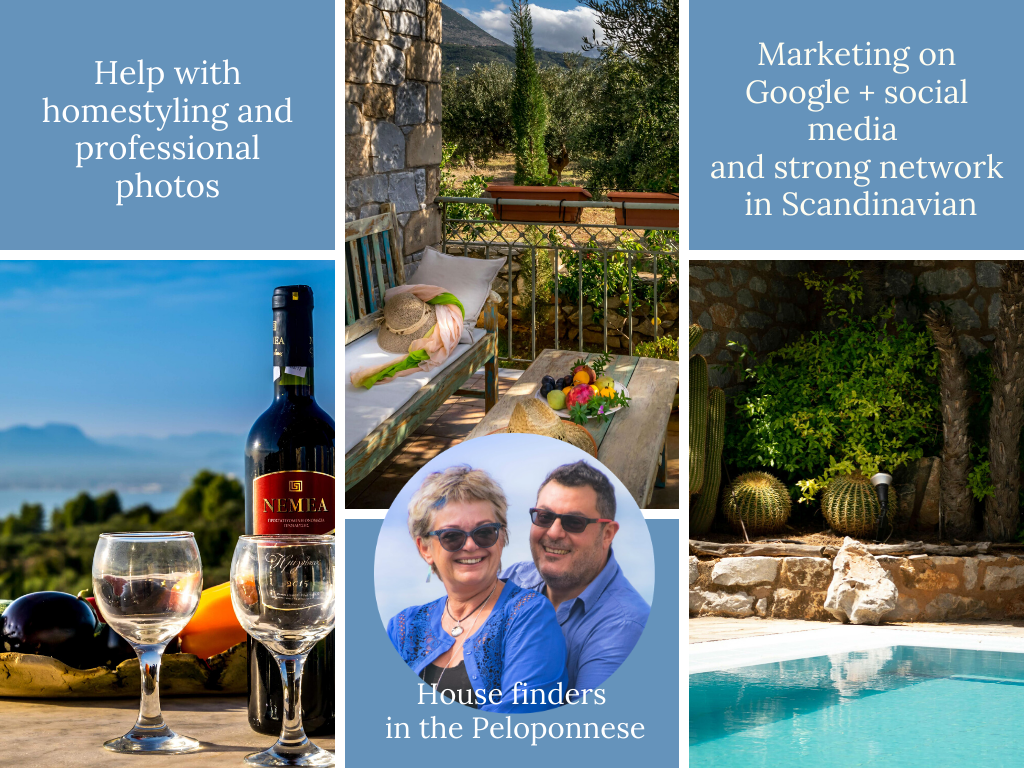 ---