Archive November 2016
- - - - s n i p p e t s November 2016 - - - -
Initiative by Koroni high-school students to help their co-students in need: The small blackboard at the school canteen reads "Items Available". Below is the date and the items high school students in difficult economic situation can obtain free of charge eg5 buns, 1 Spinach pie, 4 Cheese pies, 2 Toasts. The students of the High School in Koroni, Messinia in southern Peloponnese had the idea to help their co-students in need, thus without hurting their dignity. Some student in better economic situation or even some teacher pays for one or more items at the canteen counter, the student who cannot afford a snack, picks an item from the blackboard list free of charge. The canteen owners erases the item from the blackboard.The numbers and the kinds of the items available change day by day. The value of the goods varies between 30 cents and 1.5 euro.keeptalkinggreece (28-11-16)
Another fire at illegal garbage dump in West Mani !: It is not the first time that a fire has 'broken out' in improvised dumps created in West Mani. This time it happened near Pyrgos, West Mani on Saturday afternoon November 26th. Gaia's volunteers firefighters managed to put out the flames and get the fire under control. Alarming

video by Kostas Xydeas showing the burning plastic waste. Tharros (28-11-16)
Disappointing news about Patrick Leigh Fermor's house in Kardamyli : A recent article and photos by Tom Sawford after a tour arranged by the Benaki museum, high-lighted the neglected state of the property and the lack of supervision of visitors (some 30 people were allowed to wander around freely, and handle exhibits) ' .....Dismayed was how I would describe our feelings when we found Patrick Leigh Fermor's house in Kardamyli house in such a very poor condition. Window frames and shutters were rotting. Furniture was worn and torn, and getting worse by uncontrolled use. Most distressing of all, despite the Benaki's statement that "artworks and valuable books have been transferred to the facilities of the Benaki Museum in Athens for conservation and safekeeping," I found almost his entire library of first editions were available to pick up and read ........' a Greek tragedy (27-11-16)
New premises for the SOS Children's Centre in Kalamata: On November 25th, the Director of the Child and Family Support Center of Kalamata SOS Children's Villages Greece and Director of Social Work and Research of the same NGO, signed a protocol of delivery and receipt of a municipal property. This property, has been granted to the SOS Children's Villages free of charge for a period of 20 years. There the Child & Family Support Centre Kalamata will be able to increase their support for children and their families. Prevention of family breakdown in this difficult time, is a key factor, so that children can grow up in their natural environment.. kalamata gr (26-11-16)
Note:Most of SnB in Mani's charity work (supplies & handmade clothes and blankets), is to support the Kalamata SOS centre.
The Museum Without A Home - An Exhibition of Hospitality : Greece is a country renowned for its contribution to philosophy, democracy and civilization in general. Currently, though, Greece has been making a different contribution to the world. Migration is a global reality and Greeks are dealing with it in a unique way: hospitality. Everyday people across Greece become examples of kindness, humanity and solidarity, offering items to people who have nothing. Within this framework, Amnesty International in Greece and Oxfam have created The Museum Without A Home wanting to thank Greeks for offering pieces of their lives, both metaphorically and literally, to this cause. greeknewsagenda (26-11-16)
Promoting Social and Solidarity Economy in Greece: Last month (20.10) the Greek Parliament adopted a new law that will create a supportive legal environment for the development of the Social and Solidarity Economy. According to Alternate Labour minister Rania Antonopoulos, the law provides solutions to issues like "funding, tax, social welfare and access to public procurement" and "clarifies the relationship between social economy operators and the public sector" with a view to establish this new type of economic activity and to combat unemployment. The term Social and Solidarity Economy (SSE) refers to a broad range of organizations that are distinguished from conventional for-profit enterprises by two core features. First, they have explicit social (and often environmental) objectives. Second, they involve varying forms of co-operative, associative and solidarity relations. They include, for example, cooperatives, mutual associations, women's self-help groups, social enterprise and fair trade organizations and networks. greek news agenda (26-11-16)
You can throw out 2016 receipts: Taxpayers can stop collecting the receipts for retail purchases and throw away all those they have collected to date, as they will not count toward this year's tax-free allowance. Salary workers, pensioners and farmers will enjoy a tax-free amount ranging between €1,900 and €2,100 euros, depending on their family situation, without needing any receipts. The income declaration for 2016 to be submitted by taxpayers in spring 2017 will not have a field for receipts collected. The new system for online transactions is expected to be fully operative in 2017 (although no specific date has been cited), so that taxpayers who use their credit or debit cards or conduct transactions through online banking services will, by doing so, not have to pay tax on a certain amount of their income in 2018. Ekathimerini (24-11-16)
Many Greek retailers to take part in Black Friday : One after another, Greece's retail chains and traders' associations are announcing their participation in November 25's "Black Friday" discount event. Among the chains to have announced their participation are the River West, Athens Metro Mall, McArthurGlen and Smart Park shopping malls, as well as Public, Media Markt, Plaisio etc The legislation provides for special offers to amount to up to 50 % of the normal price of merchandise, while stores can stay open no later than 9 p.m. Ekathimerini (24-11-16)
State of emergency in W Mani continues: Because the problem with garbage, that has been created in the area, is a civil protection situation issue, the district commissioner Peloponnese, Petros Tatoulis has extended the 'state of emergency' status for another 3 months until February 24th 2017. The extension was requested by the City Council of West Mani Tharros (23-11-16)
Health risk in Public Hospitals: According to the Doctors' union public hospitals are 'germ-infested sieves'. Patients at Greek public hospitals are twice as likely to contract a life-threatening infection compared to their European counterparts because of understaffing and shortages in basic sanitation methods, the union of state hospital workers (POEDIN) warned on November 22nd. The union chief pointed to cutbacks in healthcare as the main culprit behind the high rate of hospital infections. He said that on average, nurses at public hospitals are responsible for up to 40 patients in one shift in regular wards and four patients in intensive care, meaning that they have little time to follow proper hygiene protocol. Staff shortages also mean that new admissions may be placed on beds that have not been disinfected, a problem that has also been reported regarding equipment in intensive care units and operating theaters. ekathimerini (23-11-16)
Doctors leaving Greece: For a sixth consecutive year, Greece has been unable to stem the flow of doctors leaving the country. The numbers emigrating during 2016 have been high again, with most opting for work in other European countries. The only difference this year is that there has been a slight dip in those leaving for the UK, which may be due to Brexit.Ekathimerini (23-11-16)
New book about Patrick Leigh Fermor :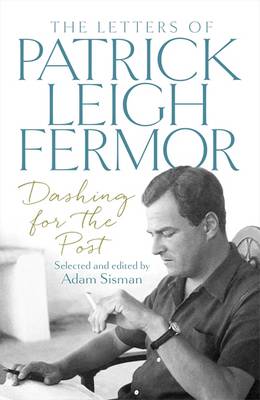 'Dashing for the Post: The Letters of Patrick Leigh Fermor' - ' Anthony Powell said that John Betjeman had 'a whim of iron'. To judge by these compulsive letters, Patrick Leigh Fermor had a pleasure-loving streak of purest titanium. From the first letter, written in 1940, soon after he joined the Irish Guards, until the last in 2010, sent when he was ninety-four, he was on a lifelong search for erotic, alcoholic, intellectual and courageous diversion......' .Literary Review Edited by Adam Sisman Publisher: Hodder & Stoughton General Division ISBN: 9781473622463 Published: 06/10/2016 Hardback and Kindle editions available from AMAZON (12-11-16)
Disappointment in Kalamata :The Kalamata 21 team, have been working for over 2 years to earn the title ' European Capital of Culture' in 2021, and they reached the final round of the competition, but the dream to become the Kalamata Cultural Capital of Europe, ended on Friday noon, November 10th at the Ministry of Culture. There it was learned that the City of Elefsina is one that will have the honorary title in 2021! tharros (12-11-16)
High security in Athens on November 15-16th: On 10 November 2016 a grenade was thrown by two individuals on a passing motorbike outside the French Embassy in central Athens. A policeman received minor injuries. No group has claimed responsibility for the attack. BUT President Obama will visit Athens on 15-16 November 2016. The Greek police will mount an extensive security operation which is likely to cause significant disruption around the city in the course of the visit. gov uk (10-11-16)
Protest about plan for wind turbines in Mani: The head of the Democratic Rally in Peloponnese Regional Council, Nikos Gondicas is urging residents not only of Mani but the wider region, to rise up to prevent the installation of dozens of wind turbines for electricity generation, claiming that this is a project that will destroy the environment . It is understood that 2 wind power plants are planned, in Makrylakkoma and Prophet Elias in the Sagias region of Eastern Mani, close to the borders with the West Mani, and that. around 30 wind turbines each 120 meters and with blades 80 meters long, will be installed. Each turbine will be set up on a base consisting of 300 tons of iron and 400 tons of concrete! kalamatajournal (9-11-16)
W Mani fined €15,000 for illegal waste disposal : Following the arrest of a Dimos employee, for uncontrolled waste disposal near Platsa, waste deposition in an open area near Pantazi beach and beside the bed of river in the Local Community of Ag. Nikolaos, the Periferia has fined the Dimos €15,000 Also, West Mani has been asked by the Periferia to take measures to stop vehicles dumping solid waste in the 'Ag Georgios' area near Platsa. and ban waste disposal, and at the same time, to clean and decontaminate those areas. tharros (4-11-16)
Decline in tourism revenue: Despite a small increase in the number of tourists coming to Greece in the first 8 months of the year, compared to 2015, there was a 7.1% drop in revenue. Average spending per trip is much lower in Greece than at rival destinations, and goes a long way toward explaining the drop in revenues reported so far this year: In August average expenditure per visit to Greece amounted to € 595.80 , against € 873.20 in Cyprus and € 1,026 in Spain. It is estimated that the decline in revenue from tourism will be more than €500 million for the whole year, compared to 2015.ekathimerini (4-11-16)
Aggregates management unit in Stavropigio : The first aggregates management unit in the region has started its operation in Stavropigio. The unit is a legitimate reception centre, temporary waste storage and treatment area for excavation, construction and demolition waste (debris) in Messinia. On November 12, 2016 a meeting will be held in Kalamata, under the auspices of the Municipality of Kalamata, to analyze the current situation in the management of debris in Messinia. kalamata gr (2-11-16)
"We must be prepared for a major earthquake in Greece ": BUT "There is absolutely no connection" with the recent earthquakes in Italy, said seismology professor and director of the Geodynamic Institute of the Athens Observatory, Akis Tselentis. At the same time he stressed: "Greece is a seismic country, and may, within six months or a year experience a major earthquake"... protothema(1-11-16)
Note: EARTHQUAKE SURVIVAL on what to do when it happens, and dealing with the aftermath of an earthquake, is in our reference section
SNIPPETS FROM THE PREVIOUS MONTH ARE IN THE MONTHLY ARCHIVE
' Cartes Postales from Greece'
is a delightful and original new book from bestselling author Victoria Hislop, author of The Island and The Sunrise.
"Week after week, the postcards arrive, addressed to a name Ellie does not know, with no return address, each signed with an initial: A. With their bright skies, blue seas and alluring images of Greece, these cartes postales brighten her life. After six months, to her disappointment, they cease. But the montage she has created on the wall of her flat has cast a spell. She must see this country for herself....."
The Greek version (Οι καρτ ποστάλ ) published by Dioptra, is filled with inset photos by Alexander Kakolyri, colorful and atmospheric postcards from Greece ... '
Many times, a mainstream literary work, like a movie, can achieve more than a pricey state tourism campaign. Victoria Hislop is an ambassador for Greece, motivated only by love. ' YouTube Βιβλίο ΟΙ ΚΑΡΤ ΠΟΣΤΑΛ - Victoria Hislop
Tharros
About Victoria Hislop
and on

Victoria Hislop

TOUR PROGRAM : November : 9th Katerini : 10th Thessaloniki :11th Serres : 12th Kavala,

November 14th Kalamata, Cultural Center of the Municipality of Kalamata (Aristomenous 33).
Monday, November 14, 2016, 19:30 The author will read excerpts and answer questions that will be put by the journalist Youla Sardeli.
Vivliopolis 2721028828, Nikitara 3A, Kalamata
November 15th Agrinio : 16th Messolongi :17th Patras : 18th/19th Athens For venue details see Culturenow
Health Centre still open 24 hours
Nov 6th: Message from Dr Sophia:-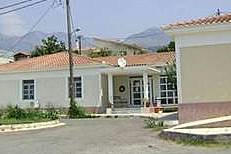 The Ag Nikolaos Health Centre is still open 24hours. The director Mr Gioulos who was preparing to close it a few days of the month, but has had a lot of support from our committee of Greek people and moreover, he took reassurance from Patras health office, which is responsible for health centers of the Peloponnese, that 2 new doctors will come . But this procedure will take at least 4 months so, we contacted the Mayor and asked him to find a temporary solution. He said there are 2 trainee doctors in the hospital of Kalamata that are finishing their speciality in a few months months and they can move to our center in Ag Nikolaos. Doctors that work in the army as soldiers is an alternative solution.
The fact is, as Kostas Xideas from Gaia told me, because there are citizens that care, and are ready to go to TV and newspapers ( the first demonstration of citizens at the health center two weeks ago, was reported on local news), and even more, we can go to the health ministry or to the health office in Patras to demonstrate, Gioulos who was disappointed before, now hopes that something will be done, and the Mayor is now by our side and promised to contact people who can find a solution.
Nov 4th: Message from Μαρία Ξανθέα:-
ΕΝΗΜΕΡΩΣΗ
Εφόσον η λειτουργία του Κέντρου Υγείας Αγίου Νικολάου ΔΕΝ έχει αποκατασταθεί ακόμα, ο διευθυντής του Κ.Υ. μαζί την 10μελή επιτροπή (που προέκυψε από την συγκέντρωση διαμαρτυρίας της 21/10/2016) εχθές 2/11/2016 συναντήθηκαν και αποφασίστηκε να γίνουν ορισμένες ενέργειες για των οποίων τα αποτελέσματα θα ενημερωθείτε εκ νέου τις επόμενες ημέρες. Είμαστε όλοι σε συνεχή επαγρύπνηση.
NOTIFICATION
As the operation of the Health Center of Agios Nikolaos has NOT yet been restored, a meeting took place yesterday 2/11/2016, between the Head of the Health Center and the 10-member committee (which was formed following the protest of 21/10/2016). Specific actions have been decided on by both parties, the outcome of which will be made known over the next few days. We all remain vigilant.

Information summary from PsM ► NOVEMBER 2016 ◄
Environment topics: We have made the 'Environment' entry into a sub-heading under 'Other Info' on the website, as the number of relevant topics is increasing. Under this heading there is more information about - AB recycling cooking oil - Where to take your used cooking oil, Bottle tops to wheelchairs - Where to take plastic bottle tops, Kalamata recycling - where you can take a wide range of items for recycling , and the Red Bin scheme - where you can recycle clothes, bags, belts, paired shoes and household linens .
Greece has a poor record of recycling, but is planning to introduce a new law to encourage more recycling by setting up 'GREEN POINTS' , assembly points for people to take their sorted waste. This is seen as a ' ...key element in local waste management systems..' and will be further encouraged by fines of up to €500 for people who do not comply! There are also plans to ban plastic bags. Kalamata is well on the way to establishing 'Green Points' Tharros Meanwhile FOIFA FARM near Kalamata is 'leading the way' in environmental education. RE: THINK- FARMA FIFA PERMACULTURE is an environmental and cultural organization aiming to spread the "culture of civilization". Their work is based on two main axes, the self-management of waste and, the self-management of our food. Farm Foifa
Latest on local rubbish situation: Following increasing concerns about the appearance, smell and health risks created by the growing mountains of uncollected rubbish in W Mani, on October 10th, Dr Sophia wrote to the Dimos with a rubbish SOS, asking for a public meeting to inform the public what was going to be done about the situation and to discuss how the public could help with waste reduction/disposal. A meeting was arranged for October 13th, by the ex Mayor, but almost at the same time, a 3 month contract was signed by the Dimos, with two waste management companies, to clear the backlog and provide regular rubbish collection. About W Mani rubbish. The meeting on 13th was attended by about 50 people, but there were no plans to promote recycling at source, although Voula Kyriakea stressed the need for education schemes to help reduce waste, and increase recycling and composting. Note: It is hoped that 'Green Points' , as recommended in new Goverment proposals, will be set up locally, before too long.
Kalamata Airport : In September we reported that temporary parking at Kalamata airport was €5 for the first hour € 7 for two, and no free parking on the right hand side. It seems that after high season, charges were reduced to €3 and €5 respectively, but we do not know if this is a permanent reduction. Certainly Kalamata airport traffic is increasing rapidly, which is putting pressure on all airport services. New schedules include Olympic flights K'mata-Thessaloniki starting on Oct 3rd, with flights every Monday and Wednesday morning.snippets(3/10)
Athens airport : Athens International Airport (Eleytherios Venizelos) has received yet another distinction from World Routes snippets(8/10) Since 2015, the number of passengers using Athens airport is also increasing rapidly, after a lull following the peak in 2007. This means that some flights, particularly charter flights are now using the satellite terminal, which until recently, was mainly used for parking planes! There is also some unscheduled use of the satellite terminal, which can be an unpleasant surprise for anyone with mobility problems, as it involves a 1.6km walk to the baggage claim! However there are now a number of inexpensive options for long-term parking at Athens airport - see REFERENCE Airport Parking
Possible problems for Airbnb hosts : a recent court ruling could complicate matters for UK hosts. The judgment provides a clear legal precedent.Thousands of people who use the site to rent out their leasehold property are potentially breaching their leases, and could be in danger of losing their homes. Airbnb hosts who offer short-term lets without seeking permission from their mortgage lender are also "very likely" to be breaking their mortgage contract. But even if you don't have a landlord, a lease, a London property, a mortgage or an irate neighbour, you may still fall foul of your insurer. However, the ruling does not appear to prevent letting out single rooms in your home. guardian money
Medical Matters :-
• On Oct 21st there was a demonstration outside the Ag Nikolaos Health Centre because of growing concern about the lack of staff, which means the centre will have great difficulty maintaining a 24hr service. HEALTH CENTRE
• Stephanos Zarmakoupis, a Pediatrician, now has an office in Stoupa MESSAGES (5/10)
• Gynaeocologist , Sophia Oikonomou, and Physiatrist, Iannis Manoleas will be opening offices in Stoupa, by the new year
• New evidence supporting the health benefits of EVOO(Extra Virgin Olive Oil) as it contains more phenolic compounds snippets (19/10)
• The ECREU October newsletter includes information on the issue of medical costs for UK Expats, after Brexit. snippets (13/10)
Cribbage socials: What started as a tentative suggestion for a new activity in the area, could become a regular event! The first gathering to 'test the water' was on October 10th, and was a great success. 16 players, and 3 or 4 non-playing partners, met up at Melissa's Taverna in Stoupa. Most people took the Moussaka and salad option kindly offered by Linda at 5€ a head. The next meeting was on October 24th. Anyone interested in joining future gatherings should contact Mike : allanmbinks\hotmail: tel 07846433693
Walking: The new format for the Parea Walks proved very successful. PAREA WALKS On Thursday, Sept 29th, 24 walkers met up in Tseria and had a wonderful walk. Only two walkers from Germany, but many people from the UK, Netherlands, Norway and Denmark. After the walk, most people went to the Tseria "kafenion" . There is no fixed program now, but if Ursula and Walter have your email address, they will notify you when the next walk is taking place, a few days in advance. Note: As some walkers are afraid of dogs, these are now 'dog free' walks '
Mani Walks', the walks from Stoupa, which Steve Curtis organised for a number of years, have now ceased. During that time they raised around €1000 for Gaia. messages (7/10)
However, the Kalamata mountaineering club (ΟΡΕΙΒΑΤΙΚΟΣ ΣΥΛΛΟΓΟΣ ΚΑΛΑΜΑΤΑΣ) has some Sunday hikes that are not really mountaineering, but rough walking, suitable for the general public. For details see Program 2018.
What else new/changed
• Asteria & Ilios apartments now open during winter ASTERIA&ILIOS
• Greek Costume Museum opened in Kalamata snippets (3/10)
• New regulation for drones from January 1st 2017 snippets(8/10)
• The Greek Shipping Miracle - a new online Maritime Museum snippets (15/10)
• The Greek Police now have an online webportal. The "Electronic Police Department" snippets(19/10)
Animal Matters:-
• Greek Police urge people to report animal neglect/cruely - big increase in reports Animal Welfare
• New format
• MIAO is currently caring for a number of abandoned animals, including 5 pups dumped in a box outside kindergarten in Stoupa

MIAO
• Sunny is one of the pups still in need of a permanent home
• Scared in Pigi on 27.10 who is she?
FOLLOW UP
Great support for Gaia, from the community: By September 29th, the vehicle appeal fund had reached €7967 and a lot more has been added this month, as well as to the Gaia Repair fund. This includes a tremendous donation of €663.50 from the Cricket event on October 5th, thanks to the efforts of the organisers and the generous raffle prizes. A further € 52 was raised at the first cribbage social on October 10th MESSAGES (17/10) , € 160 from the sale of donated curtains and settee, and another € 80 from the latest Chasamba classes in October MESSAGES (26/9)
Stoupa Cultural Centre repair fund: The Pop Music Quiz at Greggs on Sept 28th raised a further € 395 for the their repair fund, and the winning team (Patrick and Carol McGrath & Steve and Lyn Bettley) scored a mighty 160 out of 200! The total raised for repairs is now €1444.40. The SCC Action Group is now aiming to put in a ticket (i.e. formal proposal) so that the repairs to the SCC and the role of the fund raising committee can be officially noted at a future council meeting, in order to move forward. Stoupa CC
8th Music Summer - Feedback wanted: As Burgi said " This Music Summer is over, and we could almost say - it was perfect! And it was - except the last evening which showed us how difficult it is to perform in September. We managed to listen to the concert under very awkward but intimate circumstances. Of course we learned a lot and I hope next year we will have a good back up situation in case of rain. So thank you all for being with us, sharing and supporting this Music Summer. Please don't be shy to give me feedback and new ideas - as you know - we always grow together."
---