Archive July 2017
- - - - News Snippets - July 2017 - - -
Elderly couple in Platsa tricked out of money : During a Messinia wide Police operation last week, 24 arrests were made, including a 35 year old from Athens a woman who had tricked an elderly couple (79 & 80 years), out of 600 euros in Platsa. The arrest was made by W Mani Police on July 23rd. Also during the Police operation 3 foreigners were identified who were illegally staying in Greece - arrangements for their return will be at their own expense Tharros (30-7-17)
Andreas Donelli is recovering well: The Penny Marathon was postponed because of the serious injury, about a month ago, of volunteer Andrea Donelli, who, together with the chairman of the Kalamata Philosophical Group, Katerina Pezoni, have devoted their lives to the strays. His accident, while working at the FOK shelter in Messina, was a terrible moment for all those who were there, as he fell from a height on a sheet of steel. Luckily, the first aid and the excellent handling of the incident in the KAT hospital, achieved a small miracle, and the particularly beloved Austrian-Irish philosopher and musician is in the process of recovery. The Penny Marathon will now take place in September tharros (26-7-17)
Greek Airports see passenger traffic up 10.3% in first half of 2017: A total of 21.9 million passengers, up by 10.3 %, compared to the same period in 2016 , have gone through Greek airports in the first 6 months of the year, according to data released on July 13th by the Hellenic Civil Aviation Authority (HCAA). news gtp (25-7-17)
WARNING about bike theft: "Be careful with your bikes now in the summer months. Because many are using them throughout the day and night, many are also keen to "grab" them. After all, good bikes can cost almost as much as a motorbike." Tharros (24-7-17)
Kos Earthquake :An earthquake with a preliminary magnitude of 6.7 occurred off the coast of Kos on 21 July 2017.
GOV UK Foreign travel advice: "If you're in the affected area and it is safe to do so, contact your friends and family to tell them you are safe.
You should be aware of the possibility of aftershocks, and follow the advice of the local authorities and/or your tour operator.
There may be disruption to ferry and flight services as a result of the earthquake. Please contact your airline, ferry company or tour operator for updates to services.https://www.gov.uk/foreign-travel-advice/greece will be updated as the situation develops. (21-7-17)
Case of West Nile virus reported in Argolida(E Peloponnese)
: A case of possible West Nile virus, investigated by HCDCP (Hellenic Center for Disease Control & Prevention) has been confirmed. The person who has contracted the disease lives in an agricultural area in Argolida, Eastern Peloponnese. HCDCP said that it is not possible to predict where the virus may appear, and advised residents and visitors to protect themselves against mosquitoes, which carry the disease. Ekathimerini. W Nile virus is transmitted via infected mosquito bites, especially the domestic mosquito (Culex spp.). The reservoirs for the virus are the wild and domesticated birds. Mosquitoes can then transmit the virus to humans, equines or other mammals. It is known that birds maintain the virus in their bloodstream for some time, and their migration is considered responsible for spreading the disease from endemic areas. In each case, the virus is transmitted to humans only by the bite of infected mosquitoes. Forunately most people infected with the virus have no symptoms, approximately 20% exhibit mild influenza like symptoms and less than 1% are severely effected. The most serious events usually occur in older people (> 50 years), immunocompromised patients and generally people with chronic underlying disease Tharros (20-7-17)
Still plenty of accommodation available in Messinia: Based on data from 58 popular resort areas, and reservations for one week holidays (7 nights) in the period 15 to 22 July, in Messinia, the overall occupancy rate is around 73% Businesses are hoping for a big increase in the absolute peak season of July and August from last minute bookings, but so far it seems the demand for these is low. tharros (19-7-17)
Drowning at Kalogria beach: On the morning of July 18th, a 79 year old was rescued from the sea, but according to the Port Authority, the unlucky lady was already unconscious. She was taken to the Ag Nikolaos Health Centre, where she died. Tharros (19-7-17)
News from NOMAD: According to NOMAD, the increase in people moving from the UK to Greece, observed this spring, is continuing into the summer. They report that the British Association of Removers (BAR) of which Nomad International is a member, has recently announced that it will be expanding its Advance Payment Guarantee to cover all BAR members. This guarantee means that in the unlikely event of a removal company ceasing trading while the customer's possessions are in transit, the BAR will ensure that their possessions are delivered as planned, at no extra cost. The new guarantee is possible due to the decision to create a £250k dedicated fund specifiically for this purpose, to ensure that all costs can be covered in this unlikely event. NOMAD international Newsletter (18-7-17)
Almost consecutive, two 3-hour storms occurred on the night of July 17th, in Kalamata and the wider region of Messinia. They recorded 75.8 mm of rain, with a maximum rain rate of 202.2 mm / hr. , wind gusts of 7 Beaufort, and a dramatic temperature drop to18.2°C. The continuous power of the wind and strong gusts caused problems in the grid of Messinia, with many power outages. Fortunately it was that rain rate was generally moderate so there was no appreciable flooding as the water volume was spread over 3 hours. According to preliminary information, the Fire Service Kalamata had to intervene in 10 incidents, including cutting 4 trees. Tharros (18-7-17)
Growing support for the campaign to return the statue of Venus to Milo to the island of Milos
: In early June, the Municipality of Milos, with the support of
KEDE
started collecting signatures to support the campaign to return this world cultural symbol to her home. The statue was taken from Greece in 1820, when Greece was still under Ottoman rule and it is now one of the top exhibits of the Louvre Museum. The ambition of the campaign is to return the statue by 2020, 200 years after its discovery.
naftemporiki.gr
. Messina City Council has just decided to support the Municipality of Milos and the Central Union of Municipalities of Greece(KEDE) in their campaign.
kalamata journal
For more about the campaign in English see
takeaphroditehome
(15-7-17)
'Penny Marathon ' in Kalamata postponed: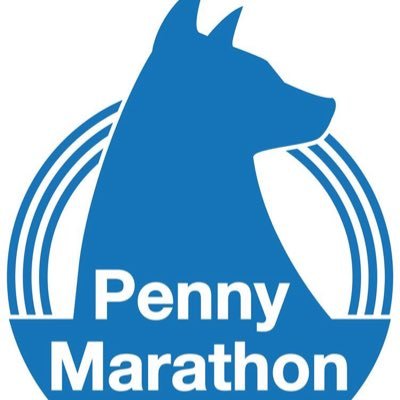 The 'Penny Marathon' in Kalamata, due to take place on July 16th, has been postponed probably until September, because one of the organisers has had a serious accident, although he is ok. For more information contact Katerina Pezoni 69479 62410

FAQ'sPenny Marathon Kalamata 2017
The Penny Marathon is organized and financed by people who want to raise awareness around the world about the plight of stray and unwanted animals (particularly pets such as dogs and cats) in Greece, and recognizes the work of hundreds of volunteers for animal welfare, in this Greece For more information about the Penny Marathons in Athens and Salamina see Penny Marathon Greece (10-7-17)
Sunday traffic jam on the road to Mani : Every Sunday it is now common for traffic jams to develop on the way to the Mani. It was particularly bad on the afternoon of July 9th as drivers said there were queues in two streams. It turned out eventually, that the traffic blockage was caused by a car that had broken down in front of Almyros Park. The Police came to control the traffic, but drivers were getting very frustrated by the delay. For photos of the traffic stream which started from M. Mantinia and reached Almyrou Park see Tharros (10-7-17).
Mountain Herbs, an ecological crisis The attempt by the forestry service of Kalamata to control the picking of mountain herbs has failed to stop the excessive and destructive picking of endangered herbs on the slopes of the Taygetos. The excessive collection of these herbs continues without consideration for the preservation of these important indigenous plants. The ban (See snippets 21/6), is proving impossible to police given the lack of resources available and the difficult terrain. Herbs which can still be picked after the period of flowering, for personal use only are: origano, sage, mint, St John's Wort, thyme and peppermint. The allowed quantity for picking remains the same, that is, 2 kilos of oregano and 1 kilo for all the other herbs per person per picking period. When picking always be careful not to pull up the whole plant and leave it's roots intact in the ground. Tharros, (HS 8/7/2017)
Taygetos wind farm gets green light from Environment Ministry :The committee of groups protesting against the wind farm development on the Saggia ridge of the Taygetos met with the Deputy Environment Minister on the 30th of June. The Environment Ministry confirmed that they have approved the resumption of works on the disputed Saggia ridge wind farm. These works were supposed to have been delayed since April, awaiting the end of the bird migration season. Despite a legal ban on continuing work on the access roads, the environment ministry has allowed these works to continue. The protest will continue but it does appear that the government are determined to allow these works to continue and ignore the environmental considerations. The work is partly financed by an additional charge on electricity bills for "gas emission reductions."! Tharros , (HS 7/7/17)
Summer Sales start on July 10th: The regular summer discounts this year will begin Monday, July 10 and will end Thursday, August 31, 2017. Shopkeepers should, in case of inspection, be able to prove that the former selling price recorded on the object, corresponds to reality. In performing regular discounts, there should be special attention from colleagues, because fines for error may be imposed, even in this difficult time. Shops can optionally open the first Sunday at the start of the period of discounts, ie Sunday, July 16, 2017. The EERA it has reasonable expectations that the market would boost turnover compared to last year, due to the increase in tourism. Tharros (6-7-17)
Serious fires near Koroni & Upper Melpeia : The fire broke out shortly after 1pm Friday June 30th and was visible from the coast of Kalamata. 28 firefighters with 12 vehicles were tackling the blaze for many hours, to keep the fire away from Koroni, after noting that it threatened residential areas. According to information from local residents, there were three different fires, very close to residential areas, surrounding Koroni with flames, and making the atmosphere in the town stuffy. In places there were high winds, but finally firefighters managed to bring the fire under control, with the help of planes making water drops.
Before the fire in Koroni was extinguished, a new fire broke out in Upper Melpeia, this fire is a forest area and the site is very rough. Both fires are now under control Tharros (1-7-17)
Goodbye from Claire

~~~ Parea sti Mani ~~~
TIME FOR A CHANGE
of Editor
Dear Readers
This will be my last posting on the Parea sti Mani as editor. After I hand over on August 1st, there will be no updates.for a while, but the site will still be available, and I have already posted a lot of information about events in coming weeks.
It seems a long time since, as a relative newcomer to Mani, I just offered to 'help' Gunilla with the English part of the website. She had started the website in English, Greek and German, three years earlier, in 2006, when the Parea sti Mani Association was providing much of the impetus for local activities to get started.
For various reasons, within a year, I was more of less editing the whole site on my own. I have always been conscious that I have not lived up to the ambition of the Parea sti Mani to provide information in 3 languages, but with only very basic Greek & German, and no-one to help with the German & Greek on a regular basis, I felt that my time was better spent providing as much as possible in English.
As the years progressed, the site evolved and grew, but the program I used to edit, became increasingly unreliable, as computer technology developed, and 'old' programs were no longer supported. Eventually, in 2015, after a lot of work, and a great deal of technical help, we launched a completely new version of the website. Mostly, it retained the content of the old site, although re-organized a little to take account of the changing needs of the community.
The new editor program has many more tools for designing layout, which have enabled me to take up the challenge of providing content that can be viewed on small screens (tablets & phones) as well as laptops, but there is always more to be done, and more that needs changing/updating. Over the years, the readership of the site has grown steadily, and increasingly, people have been accessing the site on small screens. Now, more than half the viewings are on small screens!
I have thoroughly enjoyed editing the website ( except when there are power/computer problems!) which I am told, has become a valuable source of information for the community, but much would not have been possible without the help I have had from you, the readers, who have offered information, news, requests and ideas, as well as pointing out my mistakes! The Parea sti Mani was set up to ".... bring together the different nationalities who live in the Mani, and more importantly, encourage people to take part in a variety of activities such as dance, discussion, theatre, yoga, art, community and philanthropic works." To this end, I have tried to develop the website as an online community 'notice board' for all who live in, or visit the Mani, encouraging local initiatives, supporting local businesses, especially new ones, and reporting any issues that may affect people here in Mani. Sometimes this has meant rejecting certain topics, but when this seems necessary, the PsM committee** can act as arbitrator.
Thank you again for your support and especially those readers who have made such kind comments about my efforts. Maintaining the website is quite time consuming, especially when my curiosity sends me delving into background resources which, increasingly, have included Greek Facebook pages! The new editorial team have had a daunting time, not only learning the technicalities of the editor program, but also about the content - why it is there, where it comes from, how and when is it updated etc., and they will be very dependent on support from readers, especially to start with. As a reminder of ways you can help, see YOUR HELP. I hope that with your help, the PsM website will continue providing a service to the community, for many years.
I must also thank the businesses that advertise on the site. In recent years they have contributed around 1,000 euros/year to the PsM charity fund, much of which has gone to help Gaia. COMMUNITY SUPPORT
Best wishes to you all, wherever in the world you are viewing this.
Claire
Goodbye - Auf Wiedersehen - Αντιο σας
** There will be several new members of the Parea sti Mani Committee, after I retire. So far Nikos Thomeas, Christina Constantios and Annamarie Petsis Jones have agreed to be members .
Kardamyli in July
These bins near Ritza Beach in Kardamyli, were photographed by a concerned resident, on July 24th. A grim reminder of why WE ALL need to reduce the amount of rubbish we create and deal with what we DO produce in a more environmentally friendly way. It is OUR rubbish OUR responsibility.
Waste management in W Mani continues to be in a 'state of emergency', and they can't keep up with all the waste we produce. The new CLEAN MANI Assoc is working with the Dimos to tackle the problem at source with plans for educational programs, but it is a huge challenge. The more people join the new association, share ideas, and get actively involved, the better the chances the situation will be improved.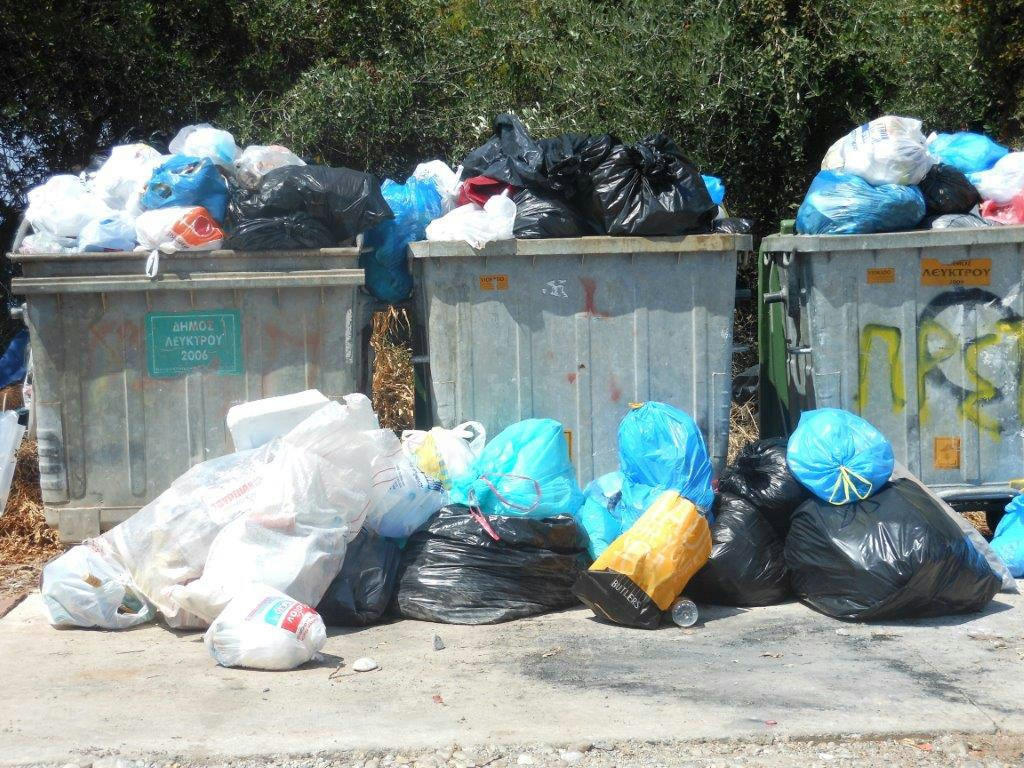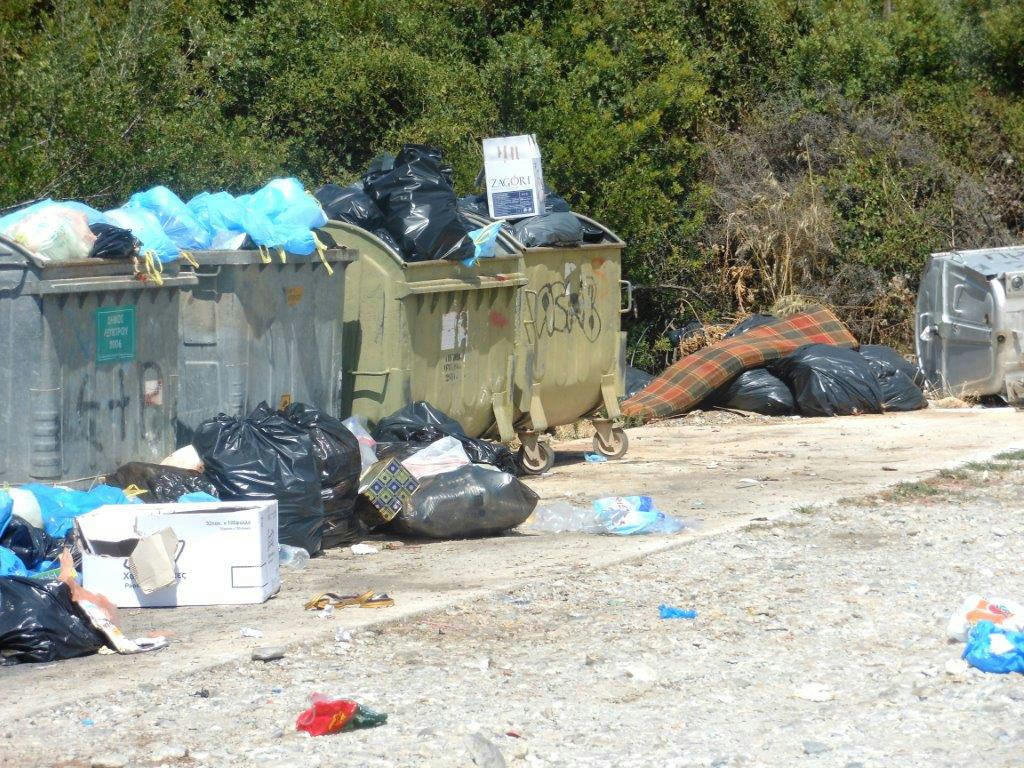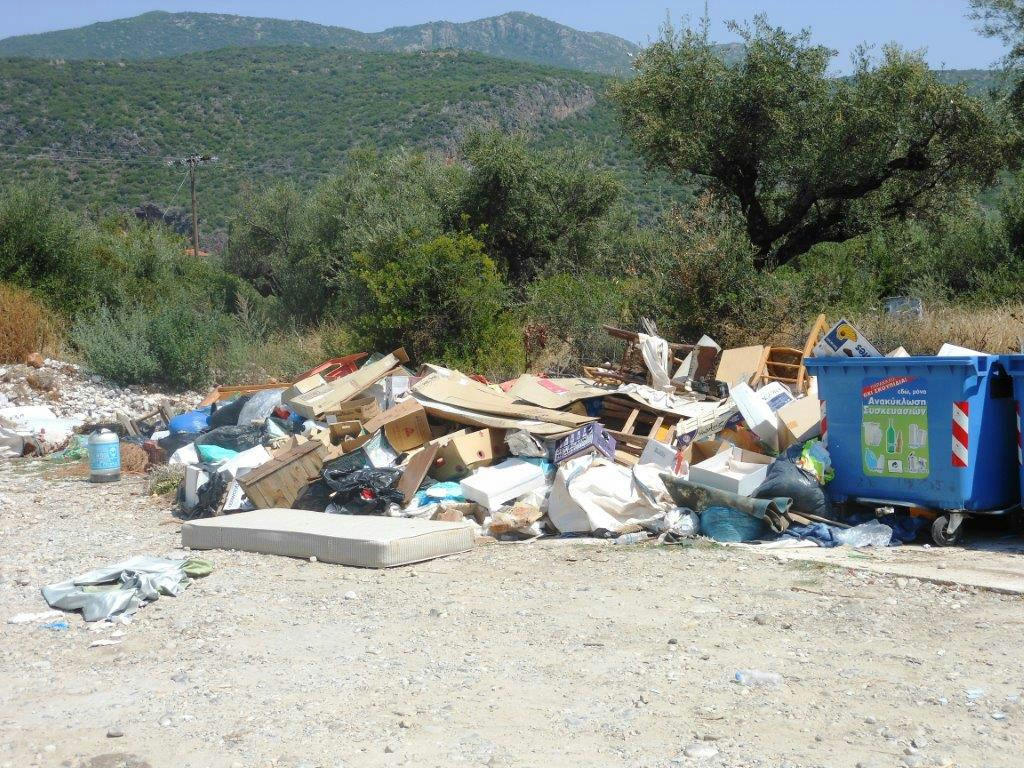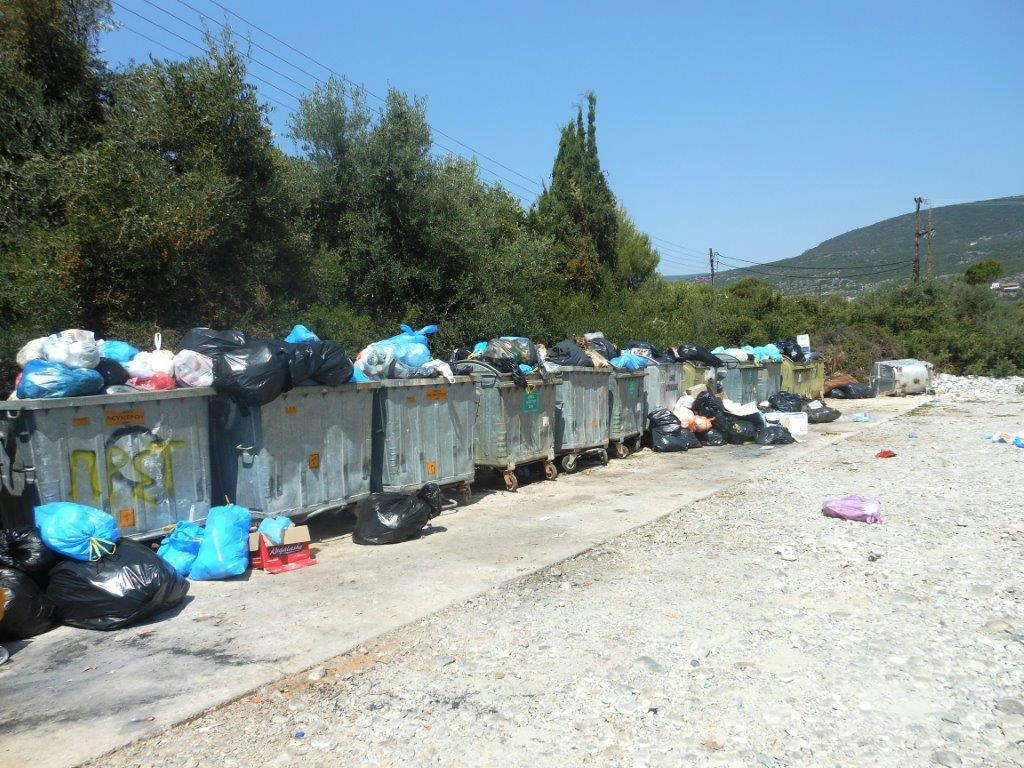 Serious fire in Vasiliki Forest:
UPDATE July 13th 8:23 - According to reports, the fire was
brought under control
just before dark, by which time15 to 20 acres of woodland had been burned
Tharros
Fire erupted at noon on Wednesday July 12th, in the
Exochori area of Vasiliki Forest.
The area burning is rough and difficult to access, and by 18:37, Tharros reported that Gaia fire fighters had been joined by vehicles from Kalamata, Sparta, Gytheio, and Areopolis. They also have airborne support from 8 aircraft including a helicopter and 2 Canadair fire planes.
Tharros
According to information, the fire does not threaten residential areas. In total, so far, between Ag Dimitrios and Ag Dionysios, there are 40 people with 12 vehicles.
palo.gr
(12-7-17)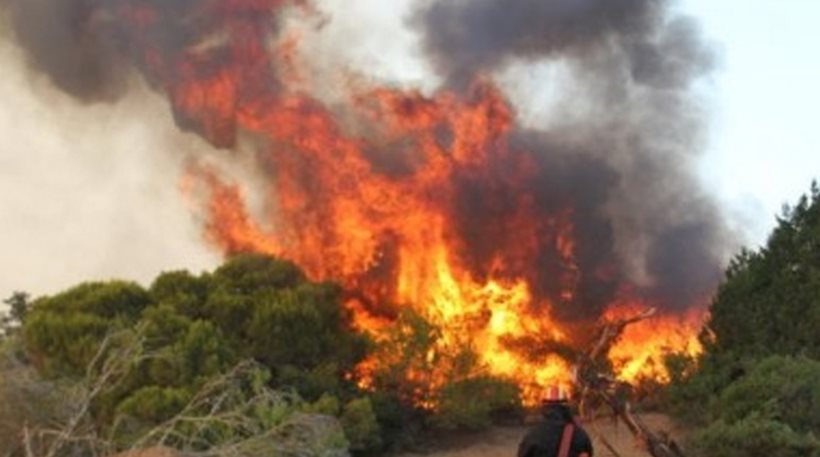 "Drink Time" - "A love letter" to "Paddy", Greece & the Mani!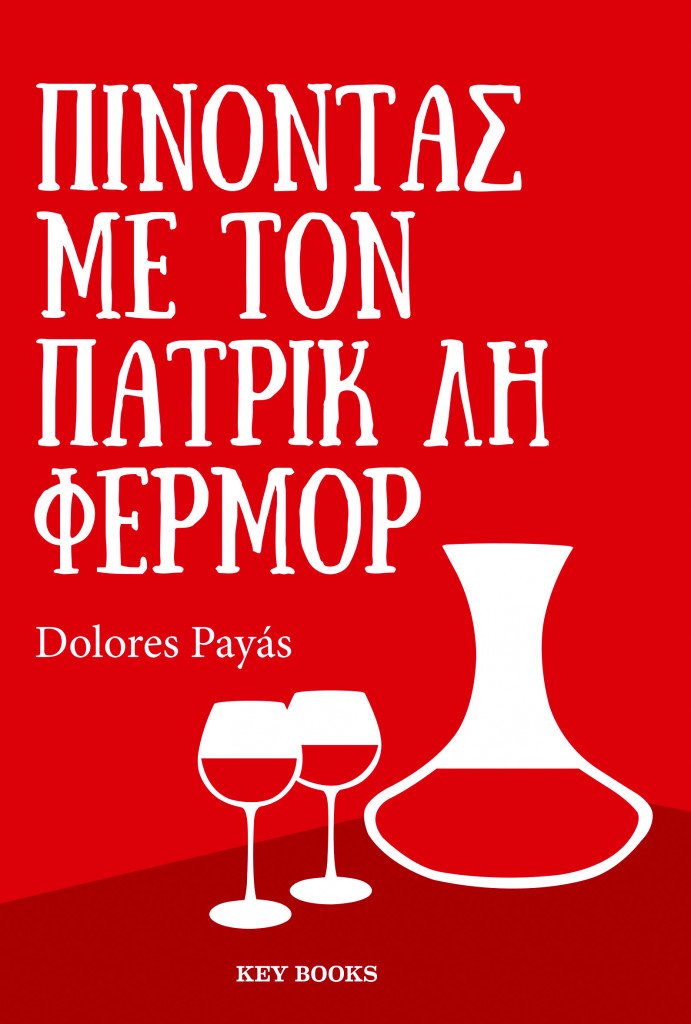 Greek edition of
'Drink Time! In the Company of Patrick Leigh Fermor: a Memoir '
is now available: '
This short memoir by Dolores Payas is a delightful and moving account of colourful adventurer, Patrick Leigh Fermor, a snapshot account of his final years surrounded by his drinks, his guests, and above all, his books. It conveys a portrait of a man who became indomitable, proud and charming in old age, while retaining his other attributes. An original and witty study in nostalgia, mixed with personal fortitude, right up until the end
.', which has now been translated into Greek.
The Greek edtion «Πίνοντας με τον Πάτρικ Λη Φέρμορ», published by Key Books, is in Greek bookstores for 9.90€
The Spanish translator of Patrick Leigh Fermor's work, Dolores Payas** first visited the author at his home in Kardamyli in 2009, and the first meeting was the beginning of a friendship that lasted until the end of the author's life.
Dolores got to know "Paddy" because of her love for his writing. Leigh Fermor was not well know in Spain, so she wrote some articles on him, for cultural magazines, and encouraged publishers to translate his work. One day she sent him one of her articles about him and his books. He was quite polite and thanked her, and on her next visit to Mani, invited her for coffee, at his home in Kardamyli. Subsequently, she spent many hours in his company, and was honoured that although he was "frail" and "tired", he welcomed her into the last years of his life. This book is a token of gratitude, for having been able to share that time. "Paddy" loved Greece and, even more, he loved the Greeks, and of course, the jokes, wit, and vitality of the Greek character. He was in love with life, and shared this appetite for life with those around him.
** Dolores now has a house in Mani and spends about half the year here, and says her next project is a kind of "dictionary" of Happiness. A book that will remind us that despite the dark times we live in, life is beautiful and full of happiness. Needless to say, her main source will be the everyday life in Mani. Tharros (11-7-17)
Petition to stop the overcrowding of Kalogria beach with sun beds
In June, we reported concerns about Kalogria beach, that led to the Travel group Chamalidis writing an open letter of protest, and saying they would not bring any more vistors to Kalogria unless things improved. June Archive.
Now a protest petition has been launched to get support for enforcing the law which includes restrictions on sun beds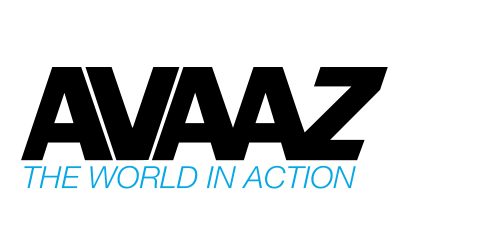 An AVAAZ petition has been lauched by Antonios K. to protest to the Municipality, the prosecutor, and the chief secretary of sport about the illegal blocking of Kalaogria beach with an excessive number of sunbeds and umbrellas, which prevent easy access to the sea They also prevent the use of the beach for volley ball, which is a long standing tradition from which many good athletes have emerged. In the past, many national teams have come every year for competitions, and National Championships have been held there at times.
The call is for the authorities return things to where they were before, by enforcing the legal restrictions on sunbeds and the requirement for 50% of the beach is kept free.
You can sign the petition HERE
Successful 7th W Mani Road Race & 4th Swimming Race July 1st
Serious fires in Eastern Mani + fire risk map
Since noon on Sunday July 2nd, forest areas are burning on a large front that threatens villages in Kotrona Lakonia, and other villages of eastern Mani are at risk! At least one village has been evacuated. The initial fire is thought to have been caused by a short circuit.
.
According to information from Laconia Press the fire has burned houses in the village of Kotrona Chalikia Watteau, and has expanded to Flomohori. The situation is quite difficult because of strong winds and fire fighters trying to bring it under control, with the fear of what will happen as stronger winds are expected in this area. During the night 60 firefighters with 23 vehicles and 52 firefighters on foot were battling the fires.

The fire was heading towards Skoutari on the one side and to Sagias in the other. Winds in the area were at least 5 Beaufort.

Large Canadair aircraft were late to come to the area because they had been sent to fires in Kefalonia. The first water dump was not until 7 pm, when the fire had already reached settlements. iefimerida
FIRE RISK MAP published July 3rd 2017
According to the Charter Fire Risk Forecasting issued by the General Secretariat for Civil Protection and the forecast of the National Weather Service, in relation to weather conditions that will prevail in the next day, there is serious fire risk in many areas
Particularly because of the heat wave that has affected the country in recent days, and the expected strong winds, there is a very favorable environment for both the event and for the rapid and sudden expansion of a fire. All the civil protection forces are on high alert and fully prepared to respond to possible fire incidents in the countryside.
The General Secretariat for Civil Protection in the light of the above has asked the regions and municipalities, but also all voluntary groups and organizations to increase the availability and generally the presence monitoring our forest ecosystems, in order to further reduce the initial response times.
If, however, a major fire breaks out, citizens are asked to comply immediately with the recommendations of the authorities and to facilitate their work and avoid crossing or parking on transit routes for emergency vehicles.
For more information and instructions for self-protection against the risks of forest fires, the public can visit the website of the General Secretariat for Civil Protection (civilprotection.gr) and the Fire (fireservice.gr).
Finally, citizens are requested to notify the Fire Service promptly on 199, in case fire.
Information Summary from PsM ► JULY◄ 2017
PsM Website news : Plans for the handover to the new editorial team are progressing. They now have dedicated email addresses, and we shall be publishing a new contact email address for all correspondence, by the end of July. However, please be patient with them. It may take longer for matters to be dealt with, when the new team take over at the end of July, especially to start with. For various reasons including a number of things beyond their control, such as computer and internet problems and illness, the new team will not have had as much experience with the website, as I had hoped. They would also welcome additional help. If anyone is interested, please contact johann\parea-sti-mani
WARNING to pet owners in the Stoupa area: On June 22nd, a dog died after eating poison somewhere near the church in Stoupa. Also meat laced with needles and broken glass was found in the animal compound near the Stoupa coastal path. Pet owners are advised to to keep their pets close, as there may be more poison about. If your dog is poisoned see POISON on how to treat it, and perhaps save its life.
Internet options in Mani - June 2017: Following an announcement that super high speed internet was being tested in Kalamata this summer, many W Mani residents were frustrated and angry about the poor internet service available in this area. It was particularly frustrating for heavy internet users such as Johann von Krause, who is preparing to take over as editor of the PsM website, and he has spent some time investigating various alternative access options. You can see his detailed findings on Internet options 2017. However, residents between Kardamyli and Kalamata, can already connect to the new fibre-optic network, and there is a rumour that the rest of Mani will have access later in the summer!.
LYSO's Garden is a gardening workshop for young people with special needs, situated in Kalamata and in Stoupa, Mani. Started by Dr Waldraud Sperlich and Eva Lang ( LYSO publishing ) in August 2016, the group sold their first products at the Kalamata Central market in March 2017 . The first site was set up in Kalamata, but their German benefactor really wanted a location actually in the Mani. Eleftheria suggested the organic greenhouse between Stoupa and Agios Nikolaos, called "Bio-GIS", and Giorgos and Iphigenia who run this place, agreed to participate in the scheme. On June 17th, a major event the ' Friendship Festival' took place at ART FARM , to raise funds and awareness of the problems faced by people with special needs in Messinia. LYSO's Garden
The new 'CLEAN MANI' (ΚΑΘΑΡΗ ΜΑΝΗ) Assoc. has now been formally registered. For some time, representatives of a number of local groups concerned about the adverse environmental impact of the rubbish crisis that persists, in W Mani, have been working towards creating an association that would enable them to get funding for projects to tackle waste reduction and removal, to supplement the work done by the Dimos. The first public meeting was held on June 9th, and the new Assoc. was registered on June 21st. You can see their detailed proposals on 1st Meeting June 9th, and latest news on News from CLEAN MANI. Rubbish is the responsibility of all of us and the more people register as members of the new Assoc, the more influence the Assoc. will have. They are non-political and welcome ideas from both concerned citizens and groups, either by email, or on their new Facebook page ΚΑΘΑΡΗ ΜΑΝΗ, CLEAN MANI
Limit on herb collection: The forestry service in Kalamata have imposed limits on the herbs that can be picked and the period in which picking is allowed. These measures apply to areas deemed 'forestry' land and are designed to preserve many of the indigenous herbs and plants which are threatened with extinction. Picking is forbidden until after the flowering season of the plant. The herbs/ plants specified are: Oregano, Sage, Peppermint, St John's Wort, Savory, and Thyme (although there may be others!). For personal use, each individual is allowed to pick 2 kilos of Oregano and 1 kilo of any of the others. Plants where picking is absolutely forbidden include: Taygetus mountain tea (Sideritis Clandestina), Diktamo (Oregano dictammus) and Taygetus Oregano. snippets21/6
Concerns about Kalogria: While the owners of the Paralos Beach Bar on Kalogria Beach have worked hard to get their business up and running again, after the serious fire in May, they would still welcome financial help. MayArchive. By late June, their crowd fund had only raised €1600 of the €5000 they need. You can make a donation through gofundme Meanwhile, there is growing concern about the excessive number of sunbeds and umbrellas on Kalogria beach, and general overcrowding, which has prompted a letter of complaint from one established travel company that does not plan to bring groups to Kalogria again, unless things are improved. JuneArchive
Consumer rights on organized beaches: In Greece unlike in Italy, 'private' beaches are not allowed, that is access to the sea must be allowed to all citizens. However there are many beaches that appear 'private' and where it seems obligatory to pay for the right to use the beach facilities by hiring a sunbed, umbrella and/or buying refreshments. However, there are 'beach' rights for every citizen, which include some basic refreshment items being available at a low price June Archive
Gaia protest makes TV news: The combination of staff shortages at the Ag Nikolaos Health Centre, which means volunteers often have to transport patients without a doctor on board, plus a bill for €10,000 to register their medical rescue vehicle as a 'private ambulance' so they CAN legally transport sick/injured people without a doctor, proved too much for the Gaia volunteers, who regularly put themselves at risk for the benefit of the community. On June 3rd they partially blocked the entrance road to Kardamyli with a stretcher, and handed out leaflets to passing motorists to highlight the problems here in W Mani at the start of the holiday season June archive and Gaia Snippets
Gaia fund raising : Gaia's main fund raising event of the year will be the Gaia Panagyri on July 22nd, but they still need help with donations and ideas for raising money for the vehicle fund. We shall continue reporting on the progress of the GAIA VEHICLE APPEAL 2017, and Hara at Mani Money is happy to receive donations for Gaia in cash or bank transfer, but please DO NOT ask her for details of the fund raising. She is reporting to Gaia, and if you need to know more, please contact Gaia by email gaia.d.manis\gmail.
Property news : It can take as long as 3 months to complete a property transaction in Greece, particularly when it comes to countryside homes. The main reason is the huge bureaucracy the process entails, as a transaction requires from 10 to 23 certificates and documents. Ekathimerini The recent and on-going controversy about the new forest maps, has only added to the delays, and the period for appeal has been further extended to July 29th. Forest Maps However, despite the difficulties, there is an increase in interest in real estate market in Messinia. Latest figures from the bank of Greece show Messinia as mentioned as one of the main places of interest. The major countries involved are Italy, France, Switzerland, Germany and the Scandinavian countries.snippets21/6
Poverty in Messinia? According to recent tax returns, Messinia is almost the poorest prefecture of the Peloponnese, with average income recorded as €9,734 for 2016, more than €1,000 less than in 2015 . The Finance Ministry pointed out that because inhabitants declare much less income, does not necessarily mean that citizens evade taxes, although it can be a factor. snippets 14/6 . One way the Government is encouraging more use of card rather than cash payments, and hence more transparency, is by introducing a 'receipt lottery' at the end of June. 50 lucky Greek shoppers who use their credit or debit cards for payments at stores across the country, will win credit for future purchases snippets14/6 But the already much reduced pensions are to be cut further, and pensioners worry they will not have enough to cover costs of medicines, bills and food, which will only fuel the 'black' economy.snippets10/6
More Animal welfare News
• 24 hour emergency vet: If your pet is ill/injured during the night, you are unlikely to be able to contact a Kalamata vet and are advised to contact Attiko Nosokomeio Zoon in Athens ANIMAL WELFARE
• 'Holiday Goat' - Gill Tomlinson used her '100 Day Project.' to create a painting to be sold for animal welfare, and as one month on the 2018 fundraising calendar for the Kalamata Animal Welfare Society. Animal Welfare
• 'Beastly Good Art' is a

Facebook page where you can bid for the original art work for the 2018 KAWS Calendar
• Penny Marathon: Children's Art Competition 2017 - winner chosen by Joyce Evidi, "... Faoudi, was a young refugee, whose drawing spoke to my soul" snippets(3/6)
• Little dog in Stoupa early June - who owns it?
Oil exploration in the Ionian Sea :Several areas have been identified in the Ionian Sea for potential oil exploration. This includes an area in the Gulf of Kiparissia (block 10) and an area south of Cape Tainaron (block 11) . The consortium, Hellenic Petroleum, Total and Edison, soon hope to sign a deal for block 10, as well as block 11, but it has been reported that 'Greece launches gas and oil exploration in the Ionian Sea without Albania's consent' , which may delay things! snippets (5/6)
What else new?
• The' ever blue' beach bar/restaurant has opened at Malsova EVER BLUE
• 'Maniatiko' cafe/restaurant now offers accommodation as well as food & refreshments througout the day Maniatiko
• The menu at Neriedes in Ag Nikolaos now includes 'Foxy's Salads'
• You can register with Anne to get details of when & where her ---- HOMEMADE--- products will be available, and order in advance
• A new list of public open spaces in Kalamata, where the public should gather in the event of an earthquake Snippets(9/6)
• Stricter criteria for unemployment benefit snippets(9/6)
• New timetable for Neochori gym , but Zefie's Aqua Splash CANCELLED this season sport for all
• A new advertizer on the PsM - Audensa Financial offers advice on money transactions
FOLLOW UP
The 'English Afternoon Tea' at Lefktron Hotel raised a magnificent €2,673 towards the Gaia vehicle fund for registering their medical rescue car as a 'private ambulance'. They need this status to be able to transport the sick and injured without a doctor on board. Still some unclaimed raffle prizes from the event. If still unclaimed at the end of June, these will be retained for another fund-raising event.
The 'Friendship Festival' at ART FARM on June 17th, did not raise a lot of money, but it was a wonderful and enjoyable event, bringing together about 300 visitors, a good number of the young people with special needs who work at Lyso's Garden, and a long list of performers on the two stages. Also it did a great deal to raise awareness of the problems facing young people with special needs, in Greece, and the work being done by LYSO's Garden.
BLOOD DRIVE success : Pam Garelick was delighted that the 'Blood Drive' on June 8th was able to collect 52 bags of blood, the best result so far, and she would like to thank all those who participated and hopes they will donate again at the next Ag Nikolaos blood drive in about 6 months time
---