Tips...Other
On this page you will find other items of information from our readers. If you know of any useful contacts/places, you can share the information on this page. Scroll down for TRANSPORT TOPICS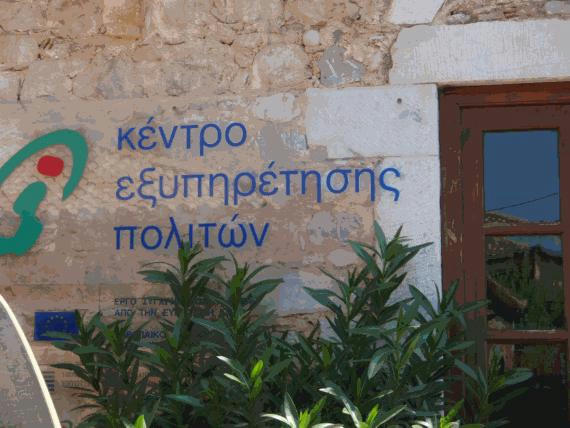 K.E.P - Citizen office in Kardamyli at your service
The KEP office is on the main road in Kardamyli. The office offers support to residents, for example: witness of signatures, information about re-newing IKA books, information about re-newing or exchanging a driver's licence.
There is usually one English speaking person in the office.
Opening hours are from 8am until 1.30pm, Monday to Friday.
Tel: 27210 64112
The Greek Ombudsman : If you are having problems with public services, and many other aspects of Greek life, the Greek Ombudsman may be able to help. There is a website in English, which has details of the agencies that fall 'within the competence' of the Ombudsman, and how to make a complaint .
You can contact the Greek Ombudsman in the following ways :-
213 1306 600 ( Monday to Friday, 8.30 a.m. to 2 p.m ., Wednesdays till 4:30 p.m .)
By fax: 210 729 21 29
Online complaint http://www.synigoros.gr/?i=submission-system.en
By post: 5 Hadjiyanni Mexi St 115 28 Athens ( Complaint form PDF )
By e-mail: communication\synigoros (January 2014)
GREEK YELLOW PAGES - Full search facility is available in English . Just click on www.xo.gr for the Greek site and select 'English' ( top right )
TRANSPORT TOPICS
Long-term car park at Kalamata airport: Information from Stephan Bartholomä (Zorbas Travel) It is a fenced area right beside the airport monitored 24h per day. Cost for one month is €40. The owner offers even to bring people and luggage by car to the airport. AUTO ΗΛΙΟΠΟΥΛΟΣ 698 7080426, 6979 608398 Details (4-3-17)
Athens Airport to/from Kalamata by TAXI : A taxi-share service is offered by Stavros Tsatoumas 69361 01702. Cost 60 euros/head ( September 2012 )
KTEO (In England MOT ) : The nearest centre to MOT your Greek car is on the road from Kalamata to the airport. It is set back on the left, across the old railway line. Testing is required for Greek registered vehicles every 2 years, no appointment necessary.
KTEL BUS TICKETS can now be booked on-line through the KTEΛ site in English - https://www.ktelmessinias.gr
---