NEWS AND INFORMATION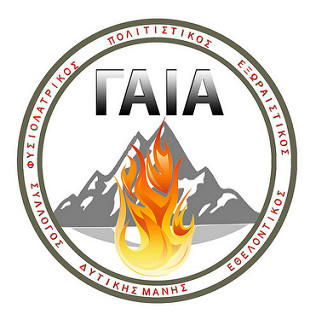 Starting in 2019, GAIA Newsletter will be posted here, with details of their on-going involvement in our community.
There is more information about Gaia 's work providing for the welfare and protection of our community, in the GAIANEWS archive.
2019
Newsletter GAIA 2019/2
The first 3 months of 2019 have just passed and we would like to inform you about the current news. The incidents for which we have been called and we dealt with in the first two months of 2019 are the following: Car accidents 4, First Aid 8, Fires 3, Other incidents caused by extreme weather conditions 4.
As consider the hamonitarian part of solidarity, which you all embrace and every day you support, we would like to say, that we closing the circle of it by providing the following, to the sensitive social people: Food 20 families, Clothes 47 families, Paramedical items (crutches, wheelchairs e.t.c.) 8 people.
The items we in lack but necessary are the following: One use undersheets, Nappies diapers and diapers pants for children and adults, Personal hygiene items: Sanitary pad, bubble baths, shampoo, toothpast e.t.c., Food.
Moreover, our volunteers, placed in boxes and totaly complete two pallets of plastic caps that gathered at the base of GAIA the last years. We are in contact with the club "Anaplasie" and we are trying to find a way to transport these pallets to Athens. And then, in theit turn, the members of this club will complete the rest of the caps which are necessary to buy a wheelchair that someone needs. In addition, for one more time, GAIA offered medical equipment and medicines at the social clinic in Athens. Furthermore, the director Mrs. Hara Fragou, finished the documentary about GAIA with the title "Your moment in my life" which earned a place at Thessaloniki's festival of 2019 and was succesfully screened with very nice comments on the 5th of March,
This documentary will be screened at the job center (ERGATIKO KENTRO) at Kalamata on the 19th of April 2019 at 7 pm. We will be glad to see you there in order to enjoy it together but also to have a conversation at the end of it.
Sincerely Spanou Georgia
Newsletter GAIA 2019/1
Dear Members,
We are pleased to send you our first newsletter which from now on will be sent to you regularly. If you do not want to receive our newsletter please let us know. In 2018 we were called out to 92 incidents, 22 of them were health issues,14 traffic accidents, 26 fires, 8 rescue incidents, 6 searches for missing people, 8 medical assistances and 6 information events. On November 11th 2018 we held the associations elections with the following results:
Behari, Fation, 30 votes, member of the committee, tel 6975268726, speaks Greek and Albanian
Christodouleas, Konstantinos, 9 votes
Klapatseas, Angelos, 34 votes, president
Labropoulou, Venetia, 13 votes
Belogianni, Elpida, 20 votes
Spanou, Georgia, 47 votes, treasurer, tel 6973986748, speaks Greek and English
Strateas, Marios, 26 votes, secretary
Theologos, Paraskevas, 24 votes, member of the committee
Further positions are:
Kostas Xydeas, commander of the volunteers, tel, 6973986747, speaks Greek and Spanish
Takis Kabanaros, vice commander of the volunteers
Roland Mueller, in charge of communication in English and German, tel 6973272518, speaks Greek, English and German
The section of GAIA that deals with social welfare continues and has intensified its efforts due to an increased need in the area. Clothes and other things that you don't need anymore may be useful to somebody, GAIA is able to give them out to people in need.
You may have noticed the baskets with our logo that were lately placed in many food stores. They are to collect food, cleaning products, hygiene products and any other useful items. We are grateful to you and all the shop owners in the area for the support that enables us to provide food and essential items to the people in need.
It is also very important to us that we receive your donations and membership fees that help us repair and maintain our vehicles and equipment. You can leave your donations or membership fees either at GAIA base in Agios Nikolaos or at the pharmacy in Agios Nikolaos or you can deposit it in our bank account either at the post office in Stoupa or by e-banking.
Piraeus Bank
GAIA
IBAN : GR62 0171 3430 0063 4304 0035 431
BIC: PIRBGGRAA
We sincerely thank you for your ongoing support.
Yours sincerely
Georgia Spanou, GAIA's treasurer
2018
Αγαπητό μέλος,
θα θέλαμε να σας ενημερώσουμε ότι την Κυριακή, 11/11/2018 και ώρα 11πμ, θα πραγματοποιηθούν εκλογές για το νέο διοικητικό συμβούλιο του συλλόγου μας, στη βάση της Γαίας, στον Άγιο Νικόλαο. Πέραν αυτού, παρουσιάζεται και ως μια θαυμάσια ευκαιρία, ώστε να πληρωθεί η συνδρομή σας για το 2018, εάν δεν έγινε ήδη, ή/ακόμα και για το 2019. Αποσκοπούμε και ανυπομονούμε να παρευρεθείτε.
Ειλικρινώς υμέτερος,
Ρόλαντ Μύλλερ
Dear member,
we would like to inform you, that on Sunday, 11/11/2018, at 11am, elections will be held, to proclaim the association's new council, at Gaia Base, in Agios Nikolaos. Apart from that, it is a great opportunity for the 2018 membership to be contributed, in case it wasn't yet, or even the 2019. We are all looking forward to seeing you.
Yours sincerely
Roland Mueller

2017
Call outs mainly for medical issues: From September 1st to October 26th, Gaia volunteers were called out 12 times for medical/welfare issues, which confirms, yet again, the importance of Gaia as a back up to the local cash-strapped Medical services. The calls included providing 1st Aid four times, and transport to Kalamata hospital 4 times, when no ambulance was available. Also, on several occasions, Gaia provided transport to/from hospital for patients/relatives, who were in financial need. During this period Gaia also had 4 call outs for animal matters including the removal of a dead turtle from the beach. Fortunately they only had one fire call, despite the dry weather. However, the fire season ends on November 1st, and olive harvesting/pruning means there will still be considerable risk of fire in coming weeks gaiamanisblog (October 2017)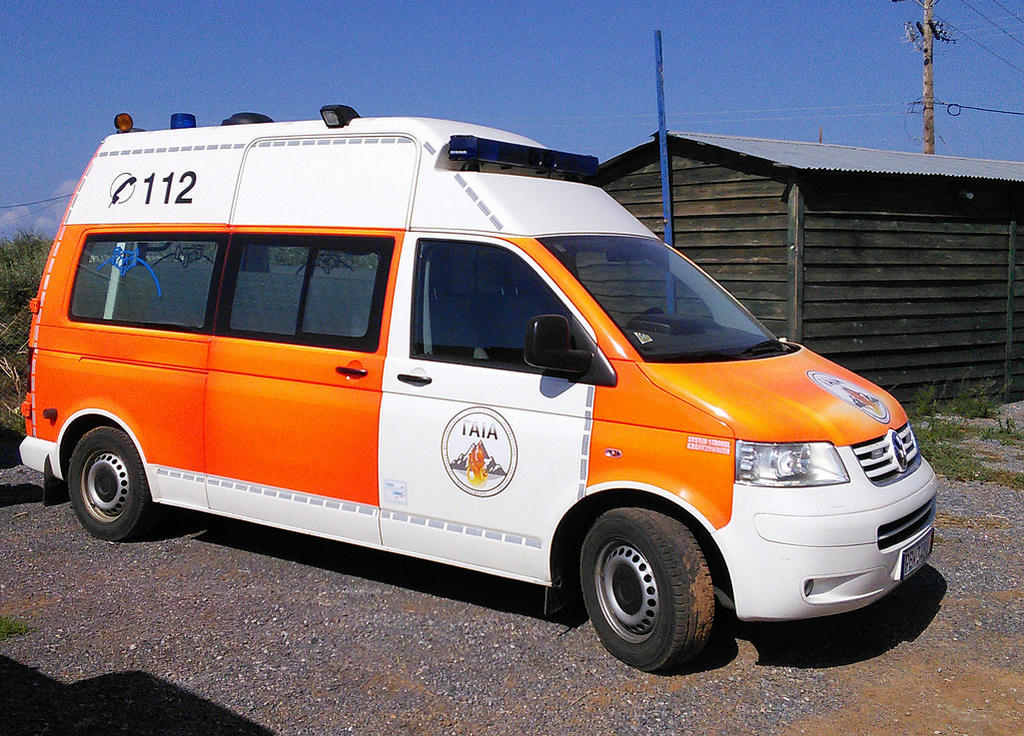 Search for diver ended after he was was found dead :A 42-year-old holidaymaker in the area of Chotasia, was reported missing on Tuesday afternoon( Aug 29th). Under the coordination of the Integrated Rescue Coordination Center in the region, searches were carried out by a shore patrol vehicle with OS - EL.AKT. and by sea with a OS-EL.AKT patrol boat., 4 private vessels, 6 individuals including divers from Gaia and an Air Force helicopter. The diver was found unconscious that evening, by private divers and taken to Areopoli Health Centre and his body will be transferred to the Corinth General Hospital for autopsy. Tharros (August 2017)
Prime Minister Tsipras thanked Gaia firefighters: Alexis Tsipras, who earlier had flown over the affected areas, expressed his gratitude to those who helped to extinguish the fire that had burned for three whole days in Northeast Attica. He addressed all firefighters, expressing the unlimited gratitude of the state, and underlining the superhuman effort of all who had fought with fire and managed to limit it to approx 15,000 acres and without human victims. "We thank you warmly for what you have done, among other things because everyone faced the situation without panic, but with calm and coordination. " As soon as the Prime Minister was informed that help from Mani had arrived in Athens, he told the head of Gaia firefighters, Kostas Xydeas: "Did you come from Mani to help? You deserve a lot of congratulations on your work. Thank you… The word thank you to a volunteer is of great importance, as well as the actions that need to be taken to upgrade this important group of volunteers in our region ...". He also referred to the difficult terrain, on the one hand, and the adverse weather conditions on the other: As often happens, the general wind condition was 4- 5 Beaufort, but the winds were much stronger in the affected areas, because of the microclimate. YouTube Ο πρωθυπουργός Αλ. Τσίπρας στους πυροσβέστες στο Φυλάκιο της Αγίας Κυριακής and Messinia Live (August 2017)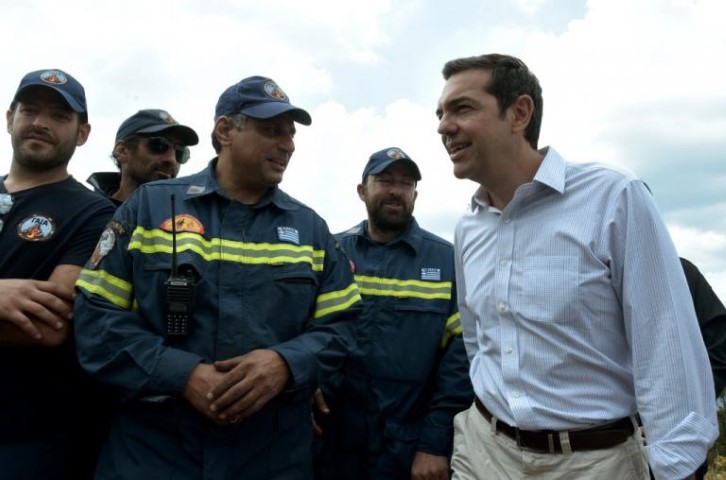 Quick thinking avoided a more serious fire: On July 31st a car travelling along the main road near Stoupa(Delphinia) caught fire, but fortunately the 38-year-old driver reacted 'lightning fast' and parked the car at the edge of the road, away from the tinder dry grass verges. Within a few seconds the car became engulfed in flames. Gaia volunteers rushed to the spot with their fire-fighting vehicle and extinguished the fire. Although the car was completely destroyed, the driver is in good health, thanks to his quick and calm response to the emergency. By moving the car to the edge of the road, and Gaia's prompt intervention, the fire was eradicated, and extension to the adjacent area was avoided. The cause of the car is thought to be a fuel and oil leak, as the driver said there was a strong smell of fuel during his journey. filiatranet (July 2017)
The hidden toll of the Vasiliki Forest fire in July : The fire started in Ag. Dimitrios in the Forest of Vasiliki, Taygetos, around midday on July 12th. Around 35 pine trees and spruce trees were burning in an inaccessible area, by the time fire fighters reached the area. Because of the difficult terrain, vehicles could not get near, and the firefighters had to tackle the fire on foot, around the perimeter of the fire, with backpacks of water - a highly dangerous occupation! The Fire Chief from Kalamata coordinated the efforts. There were airborne vehicles and enough firefighting vehicles, but they were of limited use because of the location. Two of Gaia's vehicles ** 'rushed' to the scene because of the urgency of the situation, but 35km going to and fro on rough mountain tracks took their toll on the vehicles, as the engines were severely overloaded and were destroyed! Fortunately this time, the winds did not aggravate the situation, and the potentially disastrous fire, was brought under control, after two days of intensive effort by the firefighters. But the cost to Gaia is two ruined engines, one of which had only recently had 850 euros spent on it, and a big bill for the fuel that was needed for the frequent trips to collect water. (July 2017)
** The Unimog and the 4x4 car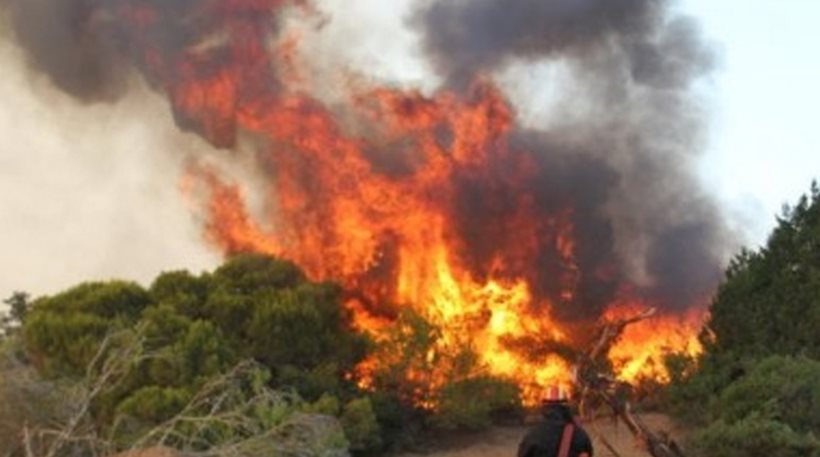 A very hectic start to July: The severe heat wave at the end of June, presented many problems for Gaia volunteers. First, the demands on their 'private' ambulance for transporting patients, then the serious fires in Lakonia, which burnt for 3 days along a 10km front, and threatened many villages. As the heatwave was wide spread, all fire services in the region, were under pressure because of a number of fires, and the Canadair support did not reach the Lakonia fires until late on the first day. Add to this, the 7th W Mani Road Race & Swim in Stoupa July 1st.
Gaia provides 1st Aid support for such events, but with the prospect of 300 athletes running in temperatures around 40°, there was considerable concern about the risks of running in such heat, especially as there was no doctor at the St. Nicholas Health Center, were one needed! Fortunately there was only one serious casualty. Gaia volunteers took one athlete to the Ag Nikolaos Health Centre for treatment by nursing staff and volunteers, but without formal medical care, they judged it necessary to transfer the patient to Kalamata Hospital immediately, in the Gaia ambulance. Note: Gaia still needs funds to register their ambulance - any donation welcome. (July 2017)
GAIA protest in Kardamyli makes TV news : The protest was about the lack of staff and facilities at the Ag Nikolaos Health Centre, and the knock-on effect it has on Gaia. Frequently, Gaia is called to transport sick or injured people in Gaia's own medical rescue car because there is no ambulance available locally, and often without a Doctor on board. All the money to purchase and equip the rescue car was raised last year by friends of Gaia in Greece and abroad, but now the Government is asking Gaia for €10,000 to register their vehicle as a private ambulance so they can legally transport patients without a doctor on board. Gaia volunteers are having to make impossible choices - transport patients without registration, or leave them until a public ambulance is available, and risk possible deaths! YouTube Νότια Ελληνική Τηλεόραση . For the Gaia volunteers, it is NOT a choice, they are NOT willing to leave patients waiting for transport. Fund raising is already well under way to raise the €10,000 needed, but until it has been raisd, volunteers are willing to put themselves at risk, so they urgently need more help from the community to raise the money as quickly as possible.(June 2017)
Prompt action by Gaia limited the fire damage at Paralos : At dawn on May 18th, fire broke out at the Paralos Beach Bar on Kalogria beach in Stoupa. Gaia volunteers responded very rapidly - 3 vehicles and 10 volunteers rushed to the area. Finally, they managed to bring the fire under control, and at the very last minute, managed to save the two adjacent bars that are right next to the store that was destroyed. However, despite Gaia's best efforts, there was still significant damage. The holiday shop, store room with all the seasonal goods, food and drink supplies, and the bar's coolers were destroyed. Two families rely on the revenue from the shop & beach bar, and urgently need help. An appeal for funds has been set up. You can make a contribution through GOFUNDME - REBUILDING PARALAOS. Yanni & Panagos will appreciate any help you can give (May 2017)
A busy day for Gaia 4 incidents within 24 hours! : On May2/3rd, Gaia volunteers were called to transfer a patient from Kastania to the Ag Nikolaos Health Centre and then on to Kalamata Hospital. They rescued a man in Riglia who had been badly injured in a fall, gave him 1st Aid, transferred him to the Ag Nikolaos Health, and then also took him to hospital. Gaia fire fighters were called to Kardamyli, after a report of a low intensity fire in an inaccessible area. However, when they arrived there was no sign of it. As fires can be treacherous, they waited for some time to make sure it did not flare up. Finally Gaia were called to Exochori , when neighbours found an elderly man who they thought was unconscious. However, when volunteers checked, they found no pulse, and recorded his death. (May 2017)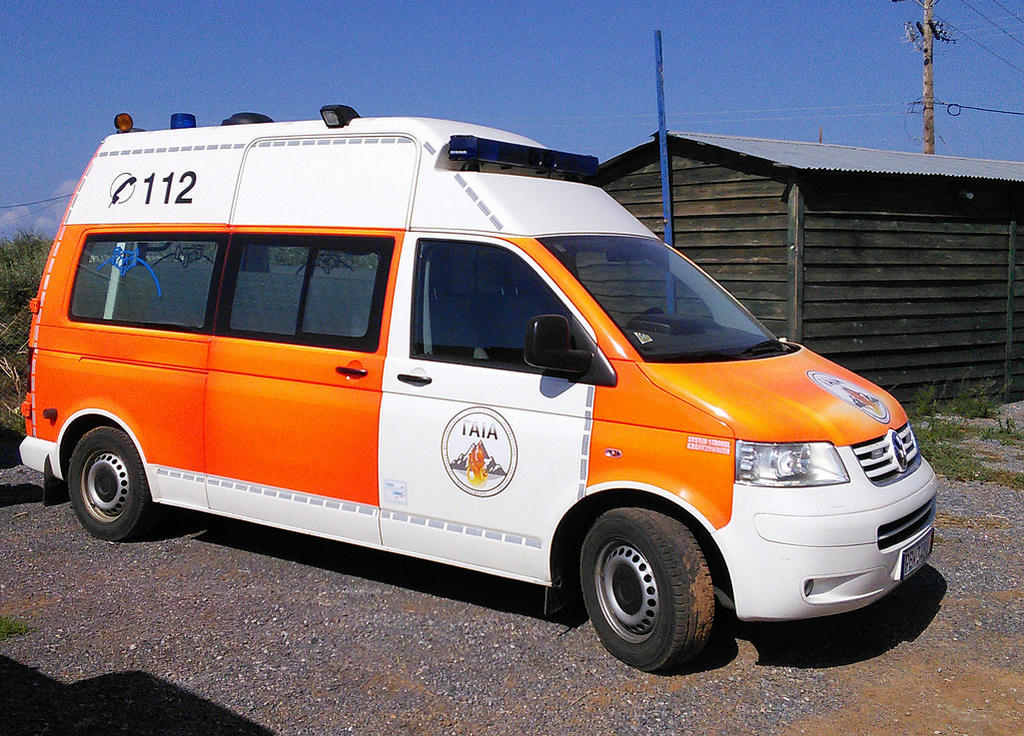 The fire season & Gaia's 'WISH LIST' : Gaia are getting ready for the fire season which starts on May 1st. Preparation includes keeping their rescue skills up to date. On April 7th, Gaia volunteers took part in a joint exercise with the Kalamata Fire Service. Its object was to extinguish fire in an urban public gathering place, while rescuing trapped/injured persons.The exercise consisted of climbing and abseilling with the surviving person on a stretcher, using an aerial rescue platform, and sliding the rescue stretcher down a cable and, of course, putting out the fire! More pictures kalamat gr
Meanwhile, Gaia's coffers are running low. They have had a lot of expenses for the 2 new vehicles (Medical & Fire). Money is always welcome but here is their GAIA WISH LIST .for anyone who may be able to contribute material things. Even if Gaia do not currently need some items, thay can either pass them on to other voluntary groups, or sell them to raise funds. (April 2017)
'New' fire truck ready for action: The Unimog fire truck has been given a facelift and is now ready for action. It was donated to Gaia last year, and is a much needed** replacement for one of their aging fire trucks. Fortunately Gaia has had few fire calls recently, but having a more efficient and reliable vehicle ready before the fire season starts on May 1st, is a relief, and will be safer for the volunteer firefighters. For more pictures see

Gaia Ethelontesmanis
**July 2016 Replacement fire trucks needed :- Both fire trucks are getting old and unreliable, and need replacing. One in particular, which came from Austria in 2007 (over 40 years old!) is now in urgent need of replacement. It is slow(maximum speed 40kph) its pump is unreliable, and the brakes are poor. (March 2017)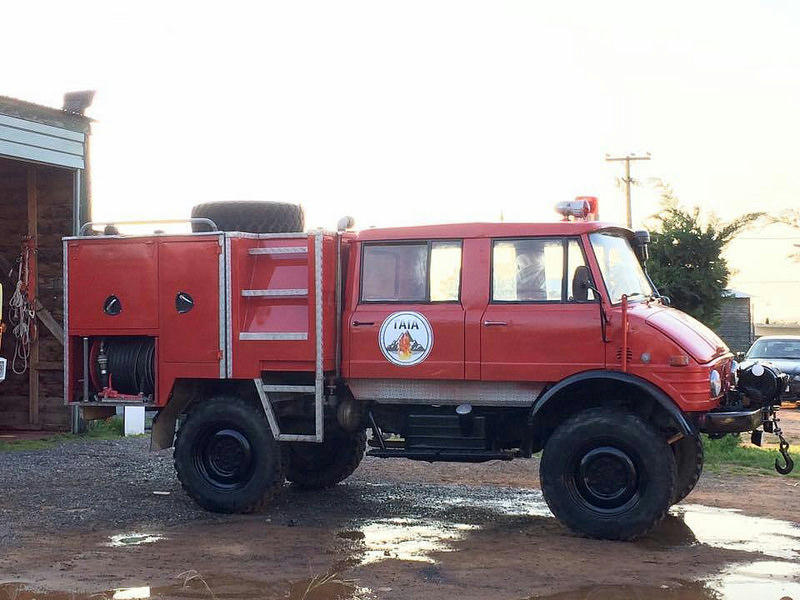 Who/What is Gaia ? A video photo collage of Gaia people and events. Whether it is reminders of events over the last few years or an introduction to what Gaia is, for people new to the area,this short video shows the many and varied ways Gaia is involved in the W Mani community, and all done by volunteers with donated money and supplies from both within Greece and from friends of Gaia in other countries

​.GAIA IN W MANI (February 2017)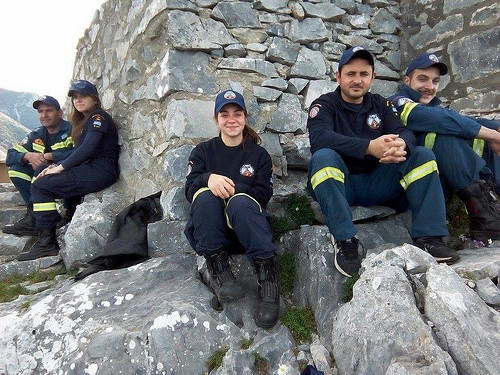 Cleaning up after transport: Since Christmas, Gaia volunteers have already had to deal with 3 fires, despite the wet weather. These were not serious, but all take their toll on equipment. Gaia's new vehicle for medical emergenct transport has also been in demand. Since the beginning of December, Gaia have been called out three times to provide emergency transport for patients, because there was no ambulance available. But the call out does not end with the transport. After the patient has been delivered safely, the vehicle has to be thoroughly cleaned - another behind the scenes job for volunteers!

kostas.xydeas (January 2017)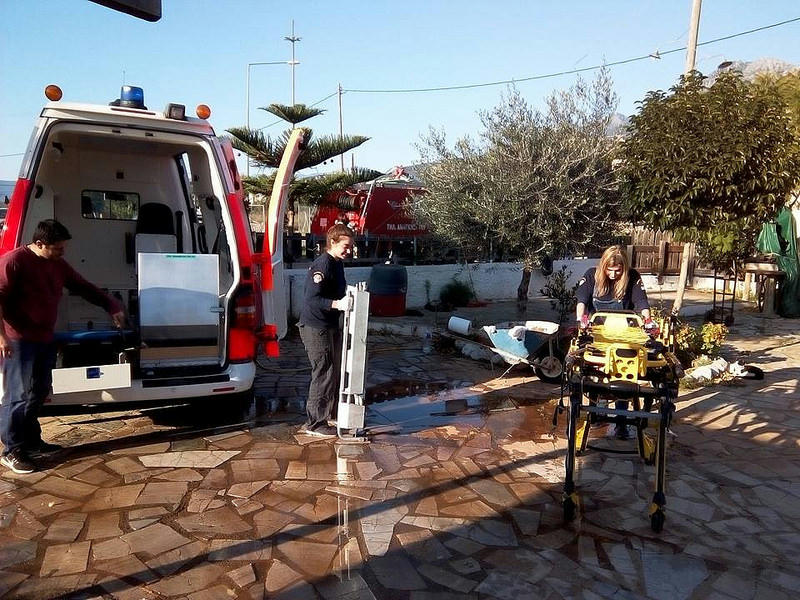 ---