Apply for vaccination - Emvolio website for those without AMKA
Coronavirus vaccination
The National Vaccination Campaign for covid-19 has started. The vaccine is in our hands. Approved for its safety, quality and effectiveness by the relevant international and national organizations, the World Health Organization, the EMA (European Medicines Agency) and the FDA (US Food and Drug Administration).
Vaccination, free for all, starts for people in the front line of health, vulnerable groups, those in closed structures / care structures and those who serve in important state services.
The goal is to vaccinate the entire population over 18 years of age. The National Vaccination Committee may change the priority depending on the number of doses available. You do not need to call to get vaccinated, as everyone will be informed of their appointment at the appropriate time. The vaccine is optional, but necessary to protect ourselves and our fellow human beings. And we do not forget. We continue to wear a mask and keep our distance for as long as necessary.
Open this URL in Google Chrome and use the translate option: https://emvolio.gov.gr/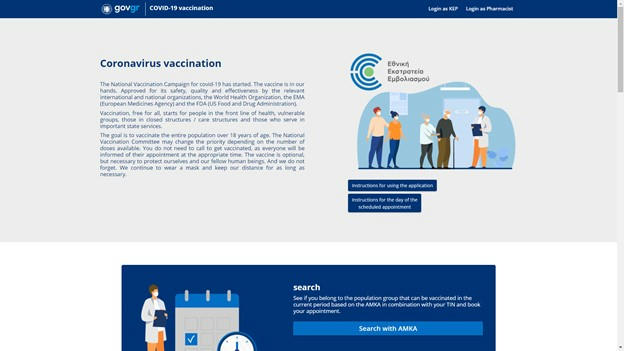 .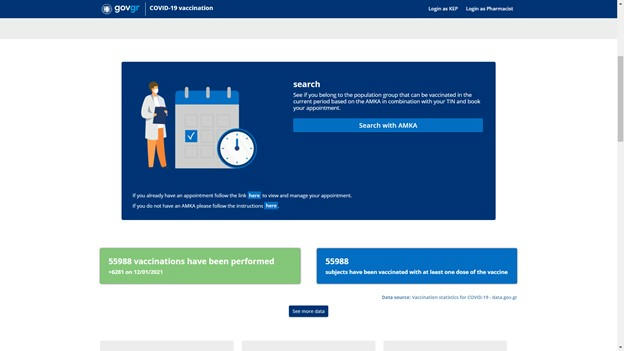 .
Click on the link:
If you do not have an AMKA please follow the instructions here.
.
Fill in your data