Greece Places 6 Mountain Habitats on High Protection
Posted On 19 Jan 2022

In efforts to protect mountain area habitats from uncontrolled development including the installation of massive wind farms, the Greek environment ministry announced on Tuesday that it was placing six mountains in the country on high protection status.
Under the decision, no construction or development projects including roads can be carried out in these six areas even if they have already been given approval or started, said Environment Minister Kostas Skrekas.
The goal is to protect the country's flora and fauna and natural habitats, which have significant environmental value and are an integral part of tourism, said Skrekas.
Dubbed "Apatita Vouna" (Untrodden Mountains), the new law concerns the following mountains: Lefka Ori (Crete), Saos (Samothrace), Smolikas and Tymphi (Ioannina),Taygetus (Peloponnese), and Hatzi (Trikala).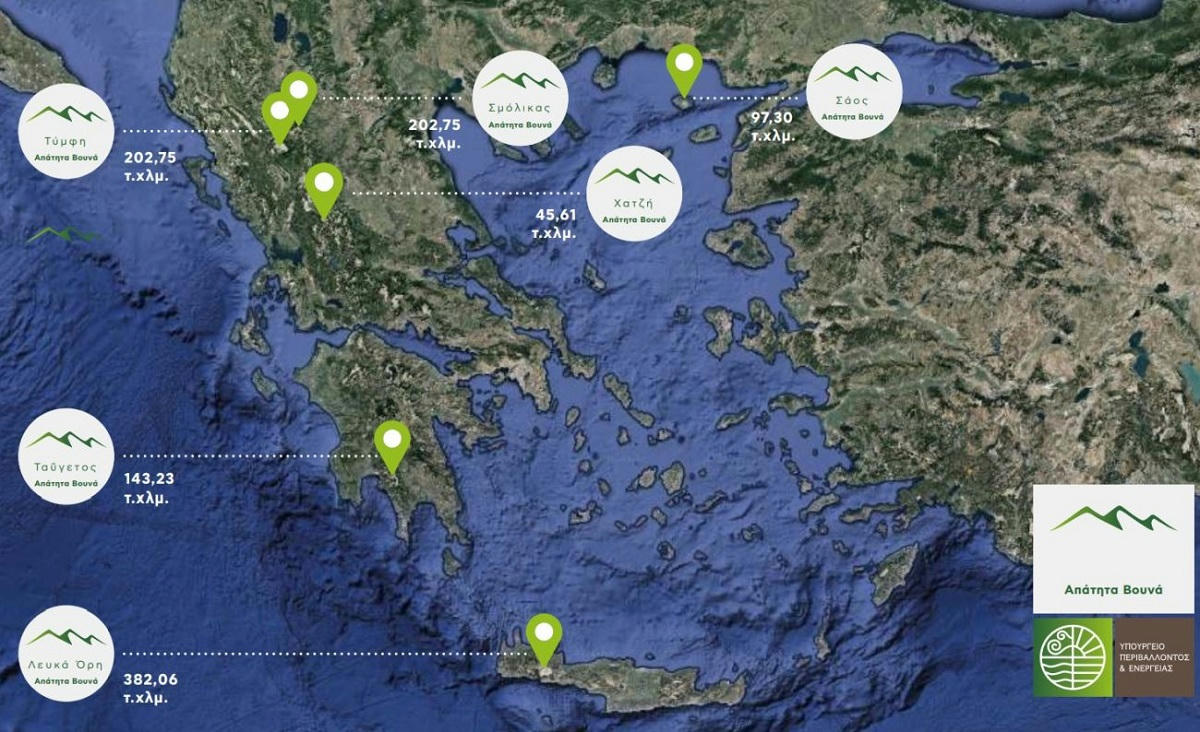 The decision, which is a first step towards protecting the country's last remaining virgin habitats, pulls the brake on the licensing of three windfarm and hydroelectric projects.
Greece is the first country in Europe to move forward with an initiative like this, said Government Spokesperson Yiannis Economou. "On six of our mountains, the opening of new roads and interventions that change the natural environment will be prohibited. With a plan we are leading the effort to protect the environment," he added.
Besides banning road or other construction projects, the environment ministry decision does allow the signposting, repair, maintenance and improvement of existing mountaineering and hiking trails without the use of motorized means of access and provided that operations are implemented with natural materials.
Other projects exempt from the law are those constructed for purposes of national defense, for prevention implemented for cases of emergencies (earthquakes, floods, disasters, fires), and for forest restoration.
The environment ministry is examining a similar initiative aimed at protecting approximately 30 percent of the country's beaches with 10 percent to go under full protection.
Greek Prime Minister Kyriakos Mitsotakis has made it a key priority to ensure Greece meets the EU's green agenda and transitions to cleaner energy in the coming years. The devastating fires last year and the effects on tourism have forced the government to accelerate actions on the environmental front that will address climate change, protect forests and beaches and the country's last remaining virgin areas.
Source: news.gtp.gr