The Government Gazette was published with the restrictions for Taygetos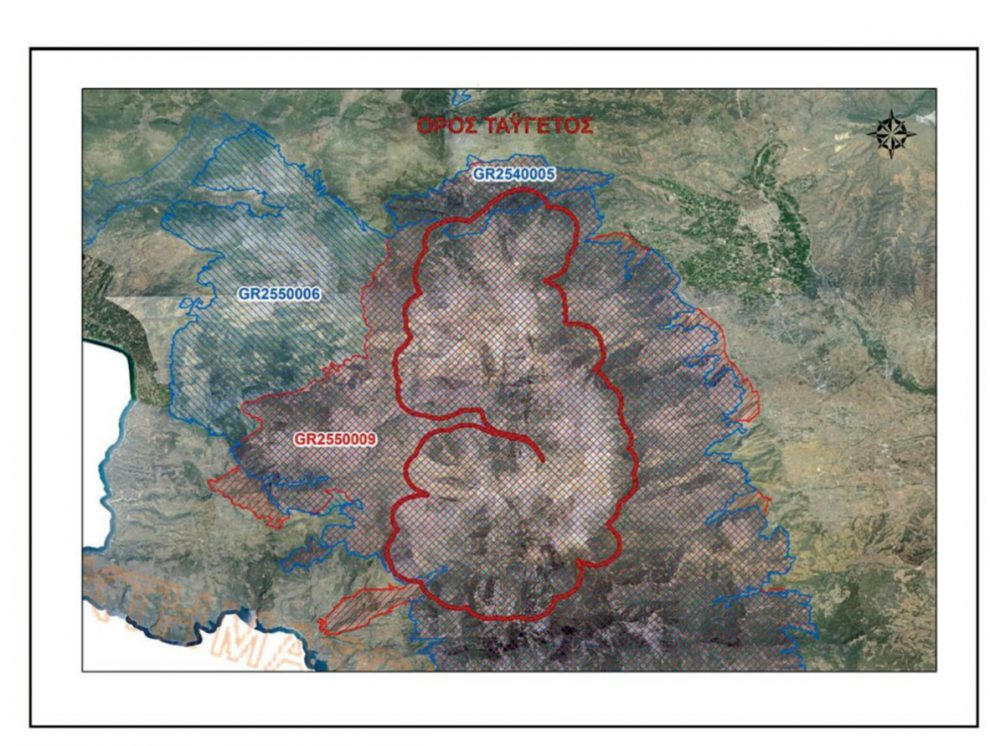 27/01/2022
The conditions and restrictions for the protection of the roadless area of ​​Taygetos, in the framework of the new program "Fraudulent Mountains", were published in the Official Gazette, which, as noted, will last 2 years.
The Government Gazette concerns only the area of ​​Taygetos that is part of this protection regime, while the area of ​​143.23 square kilometers is delimited with drafts.
The decision, as it is pointed out, has taken into account the fact that a Special Environmental Study has been assigned and prepared for all areas of the Natura 2000 network of Peloponnese Region, including areas with code GR2550006 "Mount Taygetos - Cervix - Vatsin Cave ", GR2540005" Lagada Tripi "and GR2550009" Mount Taygetos - Lagada Tripi ".
In fact, this special environmental study will result in a proposal for the designation of areas, as well as the definition of land uses and activities in these protected areas, which will lead to the issuance of a relevant presidential decree.
Terms and restrictions
The area of ​​Taygetos that is part of the regime, according to the Government Gazette, extends to an altitude of 1,975 m (432 - 2,407 meters) and falls in its entirety within the protected area of ​​the Natura 2000 network.
A key feature of the area that is now characterized as "fraudulent" is the undisturbed natural environment, in which there are no roads for the movement of motor vehicles and no other artificial surfaces have been constructed.
The Official Gazette defines the following terms and restrictions for the specific area of ​​Taygetos:
- It is prohibited to open roads for motor vehicles, regardless of category, and any kind of technical intervention, change or alteration of the natural environment

-This decision does not affect legally existing projects and their maintenance
In particular, the marking, repair, maintenance and improvement of existing mountaineering and hiking trails is allowed, without the use of motorized access and provided that the operations will be implemented with natural materials.
-Projects for the purposes of National Defense are excluded from the terms and restrictions, as determined in accordance with the provisions of the current legislation

-Excluded from the prohibitions: Projects and interventions that are implemented due to emergencies (earthquakes, floods, natural disasters, fires, etc.), provided that care is taken to restore the environment. Projects and interventions deemed necessary for reasons of protection and / or restoration of the natural and forest environment.
By Viki Vetoulaki
Source: Tharrosnews.gr