Kalamata Choir
International Allegri Chorus in Kalamata.
Angeliki Lazarou, a Russian pianist and music instructor in Kalamata is leading a small choir of singing enthusiasts coming from 9 different nationalities. The choir sings classical and traditional songs and choir pieces from Greece, Russia, Italy et al. Just recently, they were invited to a concert and singing workshop in Chalkidiki, and it was reported in Tharros, that "....as Allegri have established themselves at a high level so it is no accident that calls for appearances at major festivals and events are repeated. "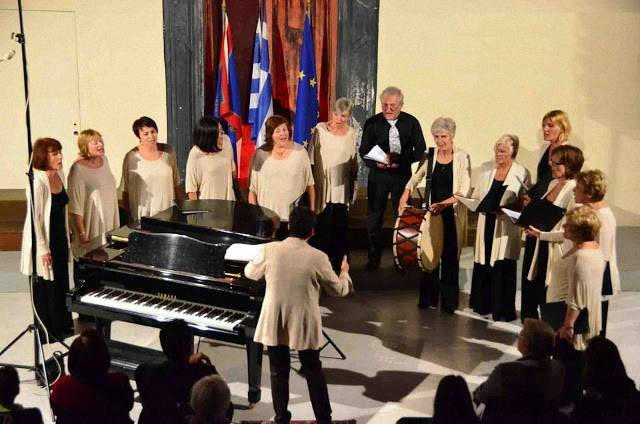 Further concert invitations in Messinas are under consideration. The next big event will be participation in the Kalamata International Choir Festival, Oct. 11 - Oct.15, 2017
Rehearsals every Wednesday at 19.30 at the German Women's Club Kalamata, Iosif Androusis 3 (Γούσιφ Ανδρούσις 3), Kalamata. Currently, 4 Members are coming from the Mani. New members, preferably with some choir experience, are welcome.
For information please please contact Angeliki at 694 4927714, angela.lazarou\yahoo. (JvK/20-05-17)
---