MEDICAL SOCIAL SOLIDARITY NETWORK MESSINIAS
If you are unable to afford a doctor or treatment, the Social Solidarity network of Messinia may be able to help. Below are some extracts from their website (Note: Health care laws were changed in 2014, to enable anyone with an AMKA number to get subsidised health care. Now only people without an AMKA number will need treatment at the free clinic)
Are you not covered by social security?
Is your child without the necessary vaccines?
Do you have dental problems?
Are you sick but embarrassed to seek help?
Are you excluded from the national health system?
Are you in a difficult position and cannot find the necessary healthcare support?
Do you know of anyone in need of medical assistance, who cannot go to the doctor or pay for their medication?
In Kalamata, you can find the Social Solidarity Clinic, along with the city's volunteer doctors who compose the Network of Social Solidarity Clinics. It is found on the location of the Old General Hospital, on Athinon street, in the building of the Nursing School. Its entrance is on Agiou Dimitriou street.(see below) All volunteers, doctors, dentists, nurses, medical visitors and social workers, as well as secretary volunteers, are willing and dedicated to serving you in the best possible way within the capabilities of the clinic.
The phone number is 27210 89840 -- email dikalkalamata\gmail
The doctors and dentists at the clinic examine VOLUNTARILY and FREE OF CHARGE, without discrimination or exclusions, patients who are permanent or seasonal residents of our area, and who are excluded from any public healthcare system, such as the National Health System or Social Security Funds. The Social Solidarity Clinic was created entirely by volunteers. It relies on donations, and is staffed by volunteers. All treatment at the clinic is free of charge.
For more information on departments, clinic times, and financial donations see SOCIAL SOLIDARITY CLINIC -ENGLISH
Information is also available in a range of other languages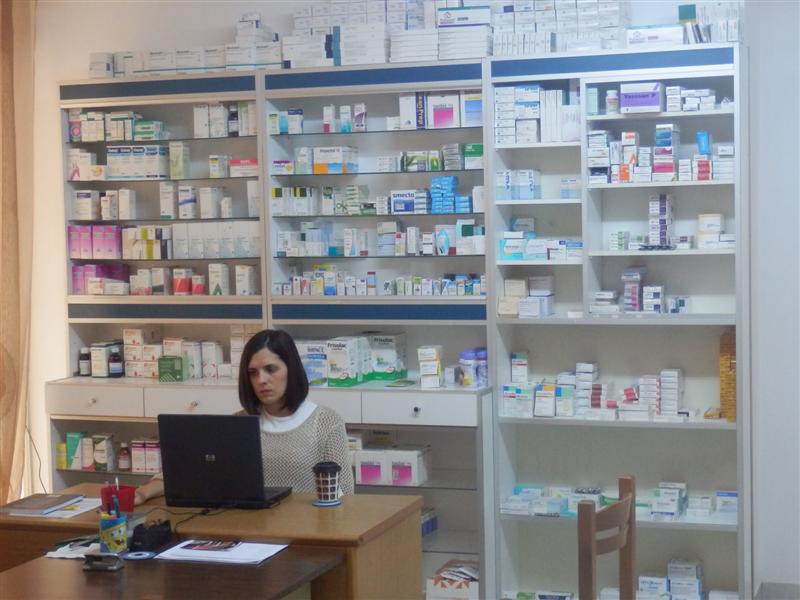 October 2014: The Municipal - Social Pharmacy is open from 9.00 to 17.00 and serves people from Kalamata, and also people in the Messinian region outside the Municipality of Kalamata. The pharmacy is supplied with drugs from pharmacies in the city, and also from individuals. Because they rely on donations, there are sometimes shortages in medicines for cholesterol, blood pressure or diabetes. The issuing of vaccines is organised in collaboration with the Department of Welfare and the Department of Health.
The Kalamata Social Pharmacy is located at the intersection Santaroza and Papanikolis Beach Kalamata - tel. 27210 93309.Greek
..
---