ADVERTISING SMALL ADS ON THE PAREA STI MANI WEBSITE

.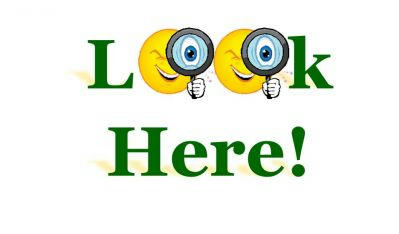 SMALL ADS: Items for sale and other items of interest can be advertised on this page. For sale items, we ask for a small donation of 5€ for one month which goes towards supporting GAIA. We only display one image per advert and there is a limit of three items per advert. Adverts will automatically be deleted after one month.
Parea Sti Mani Policy is not to display adverts that conflict with the interest of local businesses, in particular the sale of property
FOR COMMERCIAL ADVERTS: Please email contact\parea-sti-mani for more info and costs
We can display items in English, German, and/or Greek, if you supply the appropriate text to contact\parea-sti-mani
Please note : Although the Parea Sti Mani reserves the right to refuse certain adverts, we cannot take responsibility for the content of advertisements. This is the sole responsibility of the advertiser. Parea-Sti-Mani can under no circumstances be held responsible for any wrong or misleading content, and publication is not an endorsement of any product.
We have something for sale:
Table: 1,60 m long, 0,55m wide, 0, 40m high, with another board beneath (difference 10 cm) / Tisch: 1,60m lang, 0,55m breit und 0,40m hoch. Eine weitere Ablage befindet sich 10 cm unter der Tischplatte.
Both items for negotiation / Beide Angebote auf Verhandlungsbasis.
Contact Alexandra on +30 6906 911740
Sofa-bed 400 euros

A large, stylish 3 seater sofa that converts into a comfortable full size double bed. The mechanism is spring loaded and very easy to set up.(cost new 1100 euros)

Contact Joan at; neohori.clearanceale@gmail.com
SOLD 2 Lounge beds
For indoor and outdoor use, L: 150 W: 72 H: 85. Material: natural rattan. White head pillow inclusive.
They always have been stored inside and hardly used so they are in a very good condition.
Price for 2 beds € 150,- (new price was € 120 per lounge bed). Email: bianca@vdzalm.com
Glass jars anybody? / Gläser jemand? / Γυαλινα Βαζα καποιος;

1 - 1/4 Liter Gratis / Free / Kostenlos
Apartment or house to rent. In, or close to, Aghios Nikolaos or Stoupa, from October 2021 to March 2022. It must have good heating for winter months. Contact Trevor Phillips: trevphillips007@gmail.com
ALWAYS FEELING like my soul is coming home in the Mani.
Woman - Artist, loves to rent a soulful place - with a view and a kitchen.
2 - 4 weeks from about 22rd of July 2021.
Talents: Taking Care for plants and animals.
Wishes: To be in a village and in an active community ... owners in the same house or nearby neighbourhood.
Mostly possible 60 E per day, references from Bernie O`Donogue.
Offers very welcome: avades@posteo.de write to Avia. ( in english, German, greek) Thank you!
---