ADVERTISING SMALL ADS ON THE PAREA STI MANI WEBSITE

.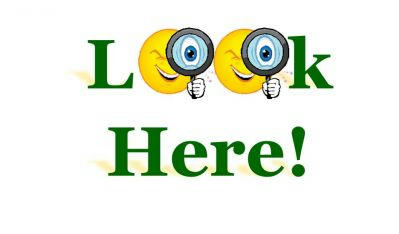 SMALL ADS: Items for sale and other items of interest can be advertised on this page. For sale items, we ask for a small donation of 5€ for one month which goes towards supporting GAIA. We only display one image per advert and there is a limit of three items per advert. Adverts will automatically be deleted after one month.
Parea Sti Mani Policy is not to display adverts that conflict with the interest of local businesses, in particular the sale of property
FOR COMMERCIAL ADVERTS: Please email contact\parea-sti-mani for more info and costs
We can display items in English, German, and/or Greek, if you supply the appropriate text to contact\parea-sti-mani
Please note : Although the Parea Sti Mani reserves the right to refuse certain adverts, we cannot take responsibility for the content of advertisements. This is the sole responsibility of the advertiser. Parea-Sti-Mani can under no circumstances be held responsible for any wrong or misleading content, and publication is not an endorsement of any product.
FOR SALE:
CHILD'S CAR SEAT - in perfect and clean condition, hardly used. (€30)
TRAVEL COT SET - including changing station attachment, 2 different mattress levels, play mat with hanging toys, mosquito net. (€35)
BABY BOUNCER AND HANGING TOYS. (€15)

All items are in CLEAN & PERFECT CONDITION and in their original packaging. They were bought for use by our grandchild when visiting us in Stoupa, and have only been used for 2 short visits (Covid restrictions have prevented the many visits we had hoped for and now these items are outgrown!). We were not keen to rent baby equipment therefore we purchased our own in Kalamata. A real bargain as all items are almost new and have only been used by one child.

If interested or you would like to see more photos. Contact Caroline on: 27210 77078 or U.K. mobile: 0744 3906932
Does anyone have a bike shed for sale or know where we can buy one?
Pleas contact Christine Phone: 07736392945 or e mail rushworthchristine@gmail.com
Garden storage shed wanted in reasonable condition.

Size around 2m x 2m
Happy to dismantle and remove

Contact George 6982978945 or elliottwray@aol.com
My name is Eleni Psarrea and I'm interested to do "house keeping"....actually to stay in a house from foreign or Greek people to take care of the house.
Cleaning, gardening, also to pay the bills or even to pay a small rent. When the owners are coming I can move out.
The location of the house isn't important for me, I am single, If wanted I can present credentials and speak Greek, English and German.
I think is a good idea especially when there are so many houses closed for a long time here in Mani.
Please contact: Eleni Psarrea on +30 6987 910987 or eleni.psarrea\blaeuel
ALWAYS FEELING like my soul is coming home in the Mani.
Woman - Artist, loves to rent a soulful place - with a view and a kitchen.
2 - 4 weeks from about 22rd of July 2021.
Talents: Taking Care for plants and animals.
Wishes: To be in a village and in an active community ... owners in the same house or nearby neighbourhood.
Mostly possible 60 E per day, references from Bernie O`Donogue.
Offers very welcome: avades@posteo.de write to Avia. ( in english, German, greek) Thank you!
---