Archive June 2017
- - - - N e w s S n i p p e t s June 2017- - - -
1st fine for smoking indoors in Kalamata: An official in Kalamata City Hall, is the first person to be fined for breaking the law which bans smoking indoors The penalty is a fine but it is not only the offender, but also the Director who is fined!.Tharros (27-6-17)
New advertiser on the Parea sti Mani website, AUDENSA FINANCIAL. We were contacted by Nathalie Monnot, who knows a lot of property owners in the Mani, and is an FX consultant with Audensa, about the possibility of advertising this company which offers regular advice on financial matters, especially currency transfers using the advantages of the FX market. If you would like to know more, contact Virginie on +44 0203 582 3957 or vm\audensa - www.audensa.com (Audensa Financial is an FCA authorised currency specialist based in the City of London) (22-6-17 JvK)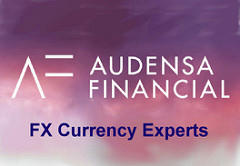 ar
Limitations on the collection of herbs. The forestry service in Kalamata have imposed limits on the herbs that can be picked and the period in which picking is allowed. These measures apply to areas deemed 'forestry' land and are designed to preserve many of the indigenous herbs and plants which are threatened with extinction. Picking is forbidden until after the flowering season of the plant. The herbs/ plants specified are: Oregano, Sage, Peppermint, St John's Wort, Savory, Thyme (although there may be others!). For personal use, each individual is allowed to pick 2 kilos of Oregano and 1 kilo of any of the others. For professional use the quantities are increased to 20 kilos of Oregano and 10 kilos of any of the others however a professional licence must be obtained from the Forestry service in Kalamata and any application for this year must be submitted by 30/6/17. Plants where picking is absolutely forbidden include: Taygetus mountain tea (Sideritis Clandestina), Diktamo (Oregano dictammus) and Taygetus Oregano. Tharros (21/6/17 HS)
Increase in interest in real estate market in Messinia...latest figures from the bank of Greece as reported in Kathemerini and Tharros indicate, based on the transfer of funds from abroad for property purchases, there is a 61.7% increase in the first quarter of 2017. Based on the current rate, more than €430 million euros could be invested from abroad in the Greek property market this year . The figures are for the whole of Greece but Messinia is mentioned as one of the main places of interest. The major countries involved are Italy, France, Switzerland, Germany and the Scandinavian countries.
Tharros (21/6/17 HS)
New open air theatre planned for Kalamata:
To be funded by the NSRF, (the Operational Program "Transport Infrastructure, Environment and Sustainable Development 2014-2020"), the Open Theater of Kalamata will have a capacity of about 2,000 seats. Next to the Open Theater there will be hundreds of parking spaces (the Central Market and close to it), while the public will have the opportunity to access the theater on foot. The plan includes maintaining existing trees, and the location and planting of trees shading the traffic areas to enhance the pleasant microclimate of the location. The perimeter walking paths will be widened with sitting areas to rest , so that the area can become a functional space for outdoor cultural events. There will be a single-storey building of 350 m2, with planted roofs. This and other measures will be used to maintain a natural environment.
Kalamata journal
(21-6-17)
"Elf of the Sea"
The sculpture entitled "Elf of the Sea" by Dionysis Gerolymatou has been moved from the marina to the seashore of East Beach Kalamata, opposite the reconstructed square of the Church of the Resurrection. The sculpture was created during the symposium of sculpture "Kalamata 2000" and is now located next to the south sidewalk of Navarino road, resting on pebbles. The new position is directly related to the waves of the sea and highlights. There, on the seaside promenade the sculpture will become a reference point for the city's residents and visitors.
messiniablogspot
(18-6-17)Click image to enlarge
Receipt lottery to launch by the end of the month: From late June, 50 lucky Greek shoppers who use their credit or debit cards for payments at stores across the country, will win credit for future purchases as the Finance Ministry tries to contain the drop in tax revenues by adding to the incentives to make consumers ask for receipts. Consumers who pay by card will automatically stand the chance of earning free credit for their next purchases, which will depend on the amount they spent. For example, a consumer who pays a bill of €40 and gets a "2" multiplier on the retailers' card terminal will get € 80' worth of credit for future use. Once a week there will also be a draw offering credit of €500-1,000 for one lucky consumer. Ekathimerini (14-6-17)
According to recent tax returns, Messinia is almost the poorest prefecture of the Peloponnese. In 2015 the average reported income was € 10,935 , and in 2016, it was down to €9,734. However, in view of the general feeling that there are signs of improvement in the economic situation in Messinia, there is some doubt that this is the true situation. But the Finance Ministry pointed out that because inhabitants declare much less income does not necessarily mean that citizens evade taxes, although it can be a factor. It is, however, challenging that some people continue to " fall below the radar "of tax authorities, and take social benefits while at the same time having a "black income" while there are taxpayers who cannot hide a single euro, such as, for example , employees and retirees. Tharros (14-6-7)
Further work needed on the main road from Kalamata: This particular road is of great importance, as the only Kalamata route connecting with the wider area of Mani and which consequently has a large traffic volume, especially in the summer months. However, the road is old with many problems and restoration require large expenditures, and the work completed so far, has encountered problems related to Koskaraka bridge up to Kardamili. Necessarily interventions were made only in the most dangerous places because of limited funding, but work will continue until the end of June.Tharros (14-6-17)
Serious earthquake between Chios & Lesbos: One dead, more than12 injured transferred to hospitals, and dozens with minor injuries, plus enormous damage to homes, is the tragic account of the large earthquake that occurred at noon on Monday June 12th in the sea area between Lesvos and Chios. According to the Euro-Mediterranean Geodynamic Institute, the earthquake was magnitude 6.3 on the Richter scale, while since that time there have been over 22 aftershocks in the region. Tharros (13-6-17)
Children take Trump to court over climate issues: AVAAZ is asking for financial support to help them. "One lawsuit could stop Trump wrecking our planet. And here's the kicker -- it's a case brought by 21 children! A US court ruled that 21 young people suing the US government have a constitutional right to a safe climate. Now, a Federal court will hear their case against the President! If they win, Trump will be forced to rein in the fossil fuel industry! This case could change everything. These courageous children and their case could be our last, best chance to stop Trump's war on our planet." AVAAZ Back the Climate Children (11-6-17)
Bureaucracy for home sale transactions increases: It can take as long as 3 months to complete a property transaction in Greece, particularly when it comes to countryside homes. The main reason is the huge bureaucracy the process entails, as a transaction requires from 10 to 23 certificates and documents, a figure that grows with each legislative intervention, instead of diminishing. The recent and on-going controversy about the new forest maps, has only added to the delays. Ekathimerini ( 10-6-17)
Greek pensions not enough to cover costs of medicines, bills and food: According to a survey conducted by the United Pensioners network, three in every four pensioners already find themselves financially crippled, while upcoming cuts to pensions combined with bailout interventions in their allowances are expected to lead to a total reduction of pensioners' incomes by up to 70 % by 2019. New main pensions will not exceed €655 per month for average-paid workers. 74% of the total figure of 2.89 million pensioners, have to make ends meet on monthly pensions that do not exceed €1,000 Ekathimerini (10-6-17)
Gargaliani
School campaign against plastic bags They have designed and produced cloth bags to replace plastic bags. The bags have just arrived and ... ".... as Parent clubs, kindergarten and 2nd grade we continue with our campaign against plastic bags. Today we handed out cloth bags with the 'no plastic' logo, to all the students of 2nd grade. Next step is to remove plastic bags from the fence! Come with your scissors on Monday (12th) morning at 09:00! "
More pictures on

stavroula.nikoloudi (9-6-17)
Stricter criteria for unemployment benefit: According to reports a decision taken on May 26th, means stricter criteria for receiving unemployment benefit. The new decision is a huge blow for hundreds of thousands of unemployed people who have been outside the labor market and lose essentially, the right of sporadic/casual employment.. It is estimated that the implementation of this measure will further enhance the' black' work. Tharros (9-6-17)
In the event of an earthquake….The municipality of Kalamata civil protection office has issued information on the local open spaces where inhabitants of Kalamata should collect in the event of an earthquake. Tharros (HS 9-6-17)
Note: If your house has been built to withstand earthquakes, then hiding under solid pieces of furniture such as a table may be appropriate. Otherwise the 'triangle of life' curling up into foetal position alongside solid furniture might be a better option. For further information refer to our Earthquake Survival page.
Ag Nikolaos - Bird's eye view and potted history : "Agios Nikolaos is a picturesque fishing village in Messinian Mani. It lies in the municipality of Lefktro and is located 49 km southeast of Kalamata. The picturesque scenery has made Agios Nikolaos a popular holiday destination in recent years. Ag. Nikolaos is a relatively new village. First inhabited during the period 1830-1840. Built right next to the beach, in one of the few lowland areas of the Municipality, it forced its inhabitants to engage exclusively in fishing and trade by exchanging fish with other products in neighboring villages.
The first name of the village was Selinitsa, meaning little Moon or little Helen. According to myth, Paris landed on the beach in the area and grabbed the beautiful Helen. The area of ​​Ag. Nikolaos is the same as the ancient Pefnos. Opposite the neighboring village of Ag. Dimitrios, there is the island of Pefnos, where, according to mythology, the Dioscuri (Castor & Pollux) were born". Agios Nikolaos Manis YOUTUBE (7-6-17)
Oil exploration in the Ionian Sea….Several areas have been identified in the Ionian Sea for potential oil exploration. This includes an area in the Gulf of Kiparissia (block 10) and an area south of Cape Tainaron (block 11). The environmental impact assessment for block 10 was discussed on the 22nd of May by the Regional Council of Patras and following the agreement to proceed, the exploration rights will be put out to tender. On 17th of March an exploration rights deal was signed for block 2 (an area west of Corfu), this awaits approval by the Court of Auditors and the Greek parliament. The same consortium (Hellenic Petroleum, Total and Edison) hope to sign a deal for block 10 shortly. However, matters may be delayed, because it has been reported that 'Greece launches gas and oil exploration in the Ionian Sea without Albania's consent' ! Tirana today Other sources include Tharros which shows the areas involved (HS 5-6-17)
Penny Marathon logo competition result
:Respected Greek actress and stray animal advocate Joyce Evidi was the esteemed judge of the Penny Marathon's 2017 Children's Drawing Competition. As she said herself, with close to 240 unique and insightful entries from children from Greece, Hungary and the Netherlands, it was next to impossible to decide on the winner. "Truthfully, I made a decision with a lot off difficulty based on the drawings I saw … The three specific ones I chose touched me a little more than the others and had less complexity with regard to their being printed on tshirts. I went crazy for that orange cat, created by quite a talented and sweet little artist with a bright future …. I adore the drawing with the big hug and went crazy for the cat drawn by Faoudi, a young refugee, whose drawing spoke to my soul." (3-6-17)
The Penny Marathon will take place in Kalamata and other Greek cities as well as in Sydney, Australia on July 16 Penny Marathon competition
Music in Kalamata: On May 6th, the symphony orchestra and choir of the Music School of Kalamata created a 'Flash mob '
The performance, 'Come to the music' took place on Aristomenous Pedestrian Street outside the City Hall Building. It was sponsored by the Municipality of Kalamata. Gradually as more musicians came to join the solo cellist, more and more passers-by stopped to watch and listen, until a big crowd had gathered
YouTube Music Flash mob Kalamata (3-6-17)
Consumer rights on organized beaches
In Greece unlike in Italy, 'private' beaches are not allowed, that is access to the sea must be allowed to all citizens. However there are many beaches that appear 'private' and where it seems obligatory to pay for the right to use the beach facilities by hiring a sunbed, umbrella and/or buying refreshments.
According to an article in Tharros published on 21/06/2017, the following constitute the 'beach' rights of every citizen:
all beaches must allow for all citizens to use the beach
all 'organised' beaches must give free space to other users
the fees for umbrellas and sun loungers must be clearly displayed

a receipt should be offered / obtained for any payment(s) made

A beach with an entrance fee must have lifeguards on duty from 10:30 to 17:30 every day June through September
On organized beaches there must be basicgoods (eg water, coffee, toast-sandwiches) available at a low cost, as required by the EKPIZO (A Greek consumers Assoc.) at airports canteens etc
any beach offering water sports or motorised water vehicles (jet ski, jet surf, sea beetle..) must demarcate an area with buoys at least 100 metes away from the area used by bathers.
The use of any motorised water sport vehicle between the hours of 14:00 and 17:00 is prohibited in June to September.
Wind surfers must be outside the area demarcated by buoys and should be at least 200 metres from any area designated for swimming.
Citizens have the right to swim and sun bathe from/on any beach in Greece Tharros (HS 24/6/17)
Kalogria - threat to quality tourism

Eικόνες από την Μάνη που αγαπάμε!
Note: This photo was taken on June 4th 2017 - NOT high season. What will Kalagria be like in high season?
Excessive sunbeds on Kalaogria beach are a threat to quality tourism
A rough translation of part of the following letter:-
"..........our stay this year ending today, was far from pleasant.
The beach has become a big circus with hundreds of beach chairs, umbrellas, chairs and loungers! .....and all of them have been set up to within 2 meters of the sea. The children do not even have space to play, families who previously had a place on the beach are forced to pay for the sunbeds or go away from the beach to sit."
Already, one Travel Group that has been bringing visitors to the area since 2012, is so disgusted by the current overcrowding that
they are not planning to bring any more groups to the area, unless things are improved
!
Below, is an open letter from the Travel group Chamalidis :-
Παράπονο Καλόγρια Στούπας

Αξιότιμοι κύριες και κύριοι!
Απο το 2012 μέχρι και φέτος φέρνω διαφορά γκρουπ γερμανόφωνων πελατών στην Καλόγρια Στούπας για διακοπές. Οι πελάτες μου μαθαίνουν παραδοσιακούς ελληνικούς χορούς και ενδιαφέρονται γενικότερα για τον ελληνικό πολιτισμό. Οι περισσότεροι έχουν επισκέφτηκε μαζί μου διαφορά μεροι της Ελλάδας.
Ενώ στα πρώτα χρόνια είχαμε αγαπήσει όλοι μας την όμορφη παραλία της Καλογριάς, το εκπληκτικό φαγητό στο Παλιό Μποστάνι του Δημήτρη Εξαρχουλέα και την φιλοξενία στα τριγύρω δωμάτια που έμενε ο κόσμος, η φετινή διαμονή μας που λήγει σήμερα ήταν κάθε άλλο απο ευχάριστη.
Η παραλία έχει γίνει πλέον ένα μεγάλο τσίρκο με εκατοντάδες ξαπλώστρες, ομπρέλες, πολυθρόνες και καναπέδες! Υπό τον ασταμάτητο ήχο των ρακετων ξαπλώνουν ημίγυμνες και έχουν στρωθεί όλοι τους μέχρι και 2 μέτρα απο την θάλασσα. Τα παιδιά δεν έχουν καν χώρο να παίξουν, οικογένειες που παλιά είχαν μια θέση στην παραλία είναι αναγκασμένοι η να πληρώσουν ξαπλώστρες η να πάνε μακριά απο την θάλασσα να κάτσουν.
Η κατάσταση έχει γίνει τόσο αφόρητη που ακόμα και οι πελάτες μου ενοχλήθηκαν τόσο που απο την επόμενη χρόνια θα σταματήσω πια να φέρνω γκρουπ στην Καλόγρια μέχρι να αλλάξει αισθητά το σκηνικό.
Με εκτίμηση,
Θωμάς Χαμαλίδης
Thomas & Savina Chamalidis www.chamalidis.eu
GAIA PROTEST in Kardamyli, makes TV news
Gaia Protest makes TV news:
NET video about the Gaia and the Ag Nikolaos health Centre YouTube
Νότια Ελληνική Τηλεόραση
"
It is unnecessary to mention the importantance for the region in Mani & beyond, of the work and help of the GAIA volunteer team, since every day volunteers take part in the simplest to the most complex incident that occurs in the broader region.

And because everyday it is also involved in the services to injuries, traffic, emergencies, etc., it is the people who know first hand, that the health center of the region must be staffed and able to respond to the increased demands in the summer.
We were on the premises of the volunteer team and we recorded both the capabilities and the opinion of the team commander Kostas Xydeas on the issue of primary health care in the area and we even visited the health center together. In order to function adequately in all shifts, this health center needs to be staffed by three more doctors, two ambulance drivers and at least two nurses.
In the protest at the entrance to Kardamili, on Saturday morning(3rd) outside the high school, Gaia distributed more than 500 brochures to passers-by with their requests. And if they do not see a result in the near future, they will move on to new dynamic mobilizations ...
GAIA PROVIDES SAFETY FOR MANY....... " (8-6-17)
June 3rd 2017: Gaia block the road in Kardamyli demanding the right to health
ΜΠΛΟΚΟ ΣΤΗΝ ΚΥΚΟΦΟΡΙΑ ΔΙΚΑΙΩΜΑ ΣΤΗΝ ΥΓΕΙΑ
More pictures on

Constantios Christina
Last year, because of the cutbacks in medical services, and the increasing demand for Gaia to transport sick and injured people to Ag Nikolaos Health Centre or Kalamata Hospital, Gaia launched an appeal to raise money for a rescue car for medical emergencies, that could be used when an ambulance is not available. Even if an ambulance IS available locally, it is still over an hour's drive to the hospital!
With generous support from friends of Gaia both in Greece and abroad, € 9000 was raised, a vehicle was bought and equipped, and has been in frequent use since late last year.
Now, in order to register the rescue car as a 'private' ambulance, the Government is asking for €10,000 ! Without this status, Gaia cannot legally transport sick/injured people without a doctor on board. As the cutbacks have already depleted the number of doctors at the Health Centre, Gaia frequently have to travel without a doctor.
The Gaia VEHICLE APPEAL 2017 has been launched, to raise the €10,000, but the Gaia volunteers, and many other people, are angry that the cutbacks are putting lives at risk. WHAT PRICE A LIFE??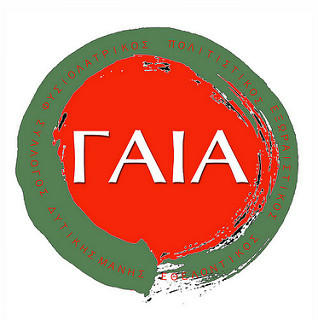 MESSAGE FROM GAIA to passing motorists
Having in mind the safety of our fellow-citizens and of the visitors to our community, we would like to inform you about the tragic situation of the Health Centre of Messinian Mani.
• Despite the exceptional efforts of the few remaining doctors and of the volunteers of Gaia, the Health Centre is unable to provide full health care to all those who need it.
• The 4 doctors of the centre together with Gaia volunteers are in the sad position of not being able to provide help for the dozens of cases of health problems and/or accidents happening normally every week and in much larger numbers during the summer season.
• We want to be granted the basic, obvious right: our health
• We want an immediate solution
• We demand that no more lives be lost
• We demand dignity

Gaia Ethelontesmanis
Information Summary from PsM ► JUNE◄ 2017
PsM Website news : Our new editor program is now in use, and hopefully, readers will see some improvements in presentaion, especially the nearly 50% of our readers who access the site on tablets and phones. There was a slight glitch with EVENTS when we switched over, but it was quickly fixed. However, we would very much appreciate help from our readers. If you DO notice any odd effects or have any other problems with access, please let me know by email asap contact\parea-sti-mani with details of what and where you found the problem. We are all learning to work with new tools! The new editorial team is gradually gaining experience, and the plan is for them to take over the website by the end of July. However, you can continue to send news , information, alerts and ideas to contact\parea-sti-mani for the time being.
Rebuilding Paralos Beach Bar & shop, after the serious fire: On May 18th, fire destroyed the holiday shop, store room with all the seasonal goods, food and drink supplies, and the bar's coolers. The bar itself was badly damaged and is also in need of repair. This is disastrous for the owners, at the beginning odf the season, and a fund has been set up to help them get their businesses up and running again. You can see more or make a donation through gofundme
Gaia vehicle appeal 2017: Last year, the community and friends of Gaia, raised €9,000 to fund the purchase, and equiping of a vehicle for medical emergencies, which could be used when there is no official ambulance available. It has already been in use many times! Gaia had hoped that new legislation in the pipeline, would be available in time to enable them to qualify for at least partial exemption, but they have just been informed that they need to pay €10,000, as soon as possible, to register the vehicle as a private ambulance. They need this status so they can get insurance for transporting sick/injured people, without a doctor. Unfortunately, because of the doctor shortage, this is frequently necessary!
Burglars about : During May, We were informed about a couple of attempted burglaries in the Stoupa area, while people were out/away. Fortunately there was sufficient security to deter them this time BUT, concern has been expressed about the number of people mentioning their absence/holiday plans, on Facebook. PLEASE TO NOT INVITE BURGLARS. Don't publish your absences/holidays on Facebook. Even if you think you have a 'private' setting, your 'friends' may not be, and such publicity only help the thieves! THIEVES Also, 2016 crime statistics for the Peloponnese show a reduction in serious crime, but an increase in burglaries. Snippets29/4
Help with Forest Map appeals: The government has extended yet again, the deadline for submission of objections. If you are a Greek national resident in Greece then the deadline is now the 12th of June 2017. If you are a Greek national resident outside of Greece or a foreigner the deadline is now the 3rd of July 2017. In principle you can check whether your land falls into the definition of forestry land on your computer, but it is not easy. Opposite the KEP office in Kardamyli there is a new office (next to the Piraeus Bank office), it is the office of the Messinian Olive oil co-operative. Here, for a fee, they will check whether your land is defined as 'forestry' land or not. They can also submit an application on your behalf . Forest Maps
Rubbish problems continue: The waste processing plan for the Peloponnese Region seems mired in bureaucracy! Having previously scheduled to ratify an agreement by the end of April, local authorities have not agreed the management of the plan and have not signed the agreement. The government have committed to proceed with the plan and to have contracts signed by the end of May and if necessary the state will manage the contract. Meanwhile we understand that the W Mani Dimos has signed a contract, but the contract is only temporary(2 months) and not all routes in the area will be covered "... only 16 routes" Tharros Also we have been informed that there is a new rubbish dump near Pyrgos, and the Dimos is taking all rubbish to areas like this inside our municipality.
Activities wanting new members:
Stoupa Art Club : based at Patriko cafe/bar in Stoupa, they have weekly gatherings on Friday afternoons, and outdoor painting sessions on Wednesdays, weather permitting ArtCafe
The Allegri Choir in Kalamata: This small international choir is looking for new members, preferably with some choir experience. Currently four members are from Mani. Rehearsals are on Wednesday evenings Allegri Choir
Retaurants/tavernas/bars are gradually opening for the season. These include
• Pigi taverna is now open in the evening
• Manitiko (between Ag Nik & Stoupa) has reopened. It is open all day, but there is a limited menu at the moment Maniatiko
• At Vesuvios in Ag Nikolaos, Asian Nights (June 8th) & Full Moon Parties (June 9th) are restarting Vesuvios
• Dioskouroi in Kardamyli are offering breakfasts from early morning, and will be restarting their Friday BBQ parties in June Dioskouri
Health warning about meat products: Cases of a potentially deadly disease carried in sausages and other meat products, made with EU meat - the so-called 'Brexit virus' - are on the rise.The strain of hepatitis E (HEV) has been linked to pig farms on the Continent after the tropical virus mutated to infect livestock. Humans can catch the disease by eating undercooked pork, sausages, pork pies and bacon. Most people who come into contact with the disease contract a nasty, flu-like cold, but is can be fatal for people with weakened immune systems.This strain has been linked to pig farms in France, Holland, Germany and Denmark and is only killed in meat if people cook it for longer than usual. The Telegraph
Latest on Wind Farms in Mani : Despite petitions to try and prevent wind farms being installed in Mani, work is going ahead, but there are a number of protest groups continuing the fight. On April 27th, protestors appealed to the relevant bodies of the Ministry of Environment and Energy and made reference to filing a criminal complaint with Gythion Prosecutor, demanding the immediate cessation of projects and the punishment of those responsible, because the work was being done during the breeding season of birds March-June, which is illegal. ILLEGAL WORK. The case was ajourned until the end of June. However, the appeal has had some success. Work on the Saggia ridge has been stopped, at least until the end of June. snippets11/5
The dangers of the on-line game 'Blue Whale' : "Blue Whale" is a new dangerous "game" for children and adolescents promoted by some social media. The Computer Crime Unit of the Greek Police are warning people, especially parents, be very careful. This phenomenon can cause serious injury to participants who agree to take part in the tests. The "game" called «Blue Whale Challenge» takes place through social networking sites, where teenagers are invited to participate in a peculiar game lasting 50 days. During the game they receive instructions from an unknown person, who has been appointed "leader" in order to successfully complete a series of extremely dangerous tests (eg self-harm, monitoring horror movies, climbing tall buildings, etc.). CYBER CRIME
Animal Matters
• Have you seen Toni (cat)? Vasilis lost his Toni between Kardamyli and Petrovouno
• Mani Strays a voluntary group in Kardamyli Animal welfare
• MIAO/ΦΟΜ Lost & Found update - successful rehoming but many new animals needing homes!
• Help MIAO/ΦΟΜ by buy a painting from the vet in Stoupa

Small animal clinic
• Panayota has 4 pups in Proastio, needing homes MESSAGES(9/5)
• Animal prosecutions to be speeded up animal welfare
• Sarah has 2 kittens needing homes MESSAGES (30/4)
• Dangerous fish caught near Kiparissia April Archive
Change in PsM policy about advertising animals for re-homing: Apart from the legal issue of animals over 6 months needing to be micro-chipped, before being advertised, we do not want to detract from the animals MIAO/ ΦOM is trying to re-home. We feel that MIAO animals should take priority as they will have had health checks and been spayed. As MIAO is being burdened with an increasing numbers of unwanted puppies and kittens, and we have been getting more private requests for re-homing, we have decided to ask for a €10 contribution, for 'private' adverts. This money will go to MIAO's spaying fund.
Improved facilities for elderly or disabled visitors: Last year, Kalamata started offering 'Medical tourism for the 3rd age'. The PAPADOPOULION centre, North of Kalamata, offers full care for 3rd Age guests, who are a mix of those capable of independent living and people who are not. Now, the new Seatrac installation on W Kalamata beach, will enable people with limited mobility to bathe in the sea - and a second Seatrac is to be installed at the other end of Kalamata by the Filoxenia hotel. SEATRAC While there has been concern about water quality especially after the storms last September 7th, according to recent tests all along the Kalamata beach area, the water quality is 'excellent.' snippets 21/5 .
Tackling the problem of ocean plastic: There are two items of good news this month. The first is about 'Ocean Cleanup'. This innovative new method being developed to clear existing plastic from the oceans, is a step closer to having a full scale operation. They estimate they will be able to remove half the Great Pacific Garbage Patch in just 5 years! snippets13/5. The other, is a historic summit to get global commitments to cleaning up the oceans.To add impetus, AVAAZ has launched a petition to world leaders to phase out single-use plastics within the next 5 years. SAVE OUR OCEANS PETITION
Gluten, Zea and the ancient Greeks: There are many health issues believed to be associated with gluten, and there is a growing trend in buying gluten-free products. But there are grains that do not have gluten in them. Zea is one of them and is a grain that was grown by the ancient Greeks. (The ancient Egyptians are said to have fed wheat to their cattle, while only Zea was considered good enough for human consumption.) Zea was widely used in Greece until the 1930s, when cheaper grains pushed Zea off the market. However, since the 1980's and concern about gluten, Zea has been making a comeback. And the good news is, that at least some Zea products can be obtained even in the Mani. Zea > Gluten free But a word of caution, a recent study warns that "The promotion of gluten-free diets among people without coeliac disease should not be encouraged." as they are often associated with low intake of whole grains. telegraph science
What else is new?
• INSIDE THE MANI 2017 now available as a free PDF download INSIDE THE MANI
• The successful RED BIN scheme, that recycles clothes & shoes in K'mata is getting new bins Red Bin Scheme
• The Zorbas weathercam is back in action, and you can access data from their private weather station on line WEATHER STATION
• The distinctive traditional Greek beer, draft MAMOS is now available at Patriko in Stoupa
• At last, there is a new tarmac road up to Spirit of Life and Orato Village SoL Yoga
• Now you can play darts as well as Cribbage on Mondays LOCAL EVENTS
• New Coronary angiography unit now open in Kalamata snippets(6/5)
• There is a new Tourist Office in Kalamata snippets15/5
• A new book by local author Katerina Nikolas 'Goat In The Meze: A farcical look at Greek life '
• A new film about Kazantzakis Nikos author of 'Zorba the Greek' Kazantzakis
• Super fast broad band is being piloted in Kalamata - speeds up to 250Mbps being planned snippets29/5
FOLLOW UP
Kardamyli Jazz Festival : With many venues, and a week of concerts, jam sessions and parades, this increasingly well known and popular event, was a happy, lively event.. To get an idea of the atmoshere, there are lots of pictures in the Kalamata journal report. This year there was also a Junior contribution for the first time . MayArchive
Fund raising for Gaia
The Quiz at Greggs on May 1st raised €156 for Gaia
Sheila Chamberlain raised €72 at her Chasamba classes in April/May
---